Tessenderlo Kerley
Potassium Sulphate (Solupotasse)
SKU:
3008999
SoluPotasse® is the original, and best-in-class, water-soluble grade of sulfate of potash (SOP), providing a highly soluble form of potassium and sulfur, in the sulfate form. It contains 51.5% potash (K2O w/w) and 18.7% sulfur (S w/w) and can be used for fertigation in a wide variety of crops.
Benefits
Dissolves rapidly and completely leaving no residues
Lower pH solution improves the availability to the plant of phosphorus, iron and most other micronutrients and helps to prevent drippers from clogging
Extremely low salt index
Improves crop yield and quality
Increases crops' resistance to damage during transport and storage
Virtually no chloride and free of nitrates
Helps boost the crop's resistance to stress
SoluPotasse® may be applied by drip, micro-sprinkler, sprinkler, flood irrigation or pivot system. It may be blended with most other fertilizers, except that containing calcium. SoluPotasse® helps growers produce high quality crops with maximum export value, whilst protecting the environment.
Share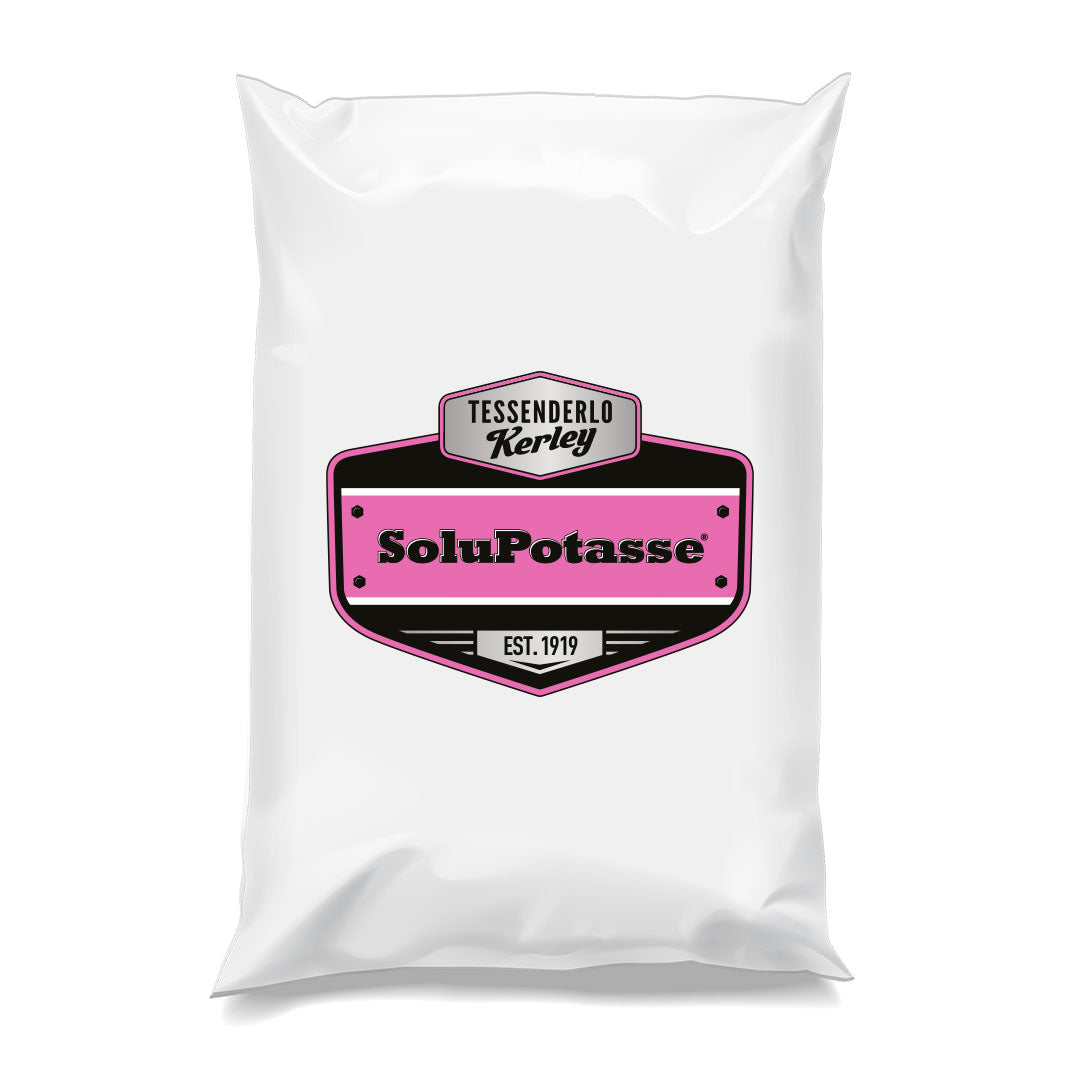 About Tessenderlo Kerley

For over 100 years, Tessenderlo Kerley has provided value-added liquid, water-soluble and solid plant nutrition products to support growers in achieving efficient and sustainable agriculture.

Didn't find what you were looking for?

We take pride in being able to offer a vast array of products and services for professional growers. If you can't find what you need, please don't hesitate to ask us. We may be able to help.

Contact us