Richardson Seed
Premium Tee & Fairway Mix
SKU:
2100950
The Premium Tee & Fairway Seed Mixture is a top-quality turf seed mixture. The combination of ryegrass and Tiger II makes this an excellent tee box or fairway seed blend.
Tiger II Colonial Bentgrass is an elite colonial bentgrass with a distinctive upright crown growth habit and very fine texture. In contrast to "highland types" which have unattractive broad stolons, Tiger II has prolific slender stolons as well as it does not exhibit false crowning as many common colonial bentgrass varieties do. Tiger II is a top-performing bentgrass for fairways and tees. Paired with top-performing Perennial Ryegrass varieties, makes this an premium mix.
The Perennial Ryegrass varieties are all excellent varieties. RPR Regenerating Perennial Ryegrass is a new creeping type, maintaining turf density and filling in thin or bare areas. Keystone 2 and Nobility are also premium varieties, consistently placing in the top groups in the NTEP trials.
Seeding Rate
The recommended seeding rate is 8-12 lbs per 1,000 sq.ft., depending on seeding conditions and desired growth density.
Share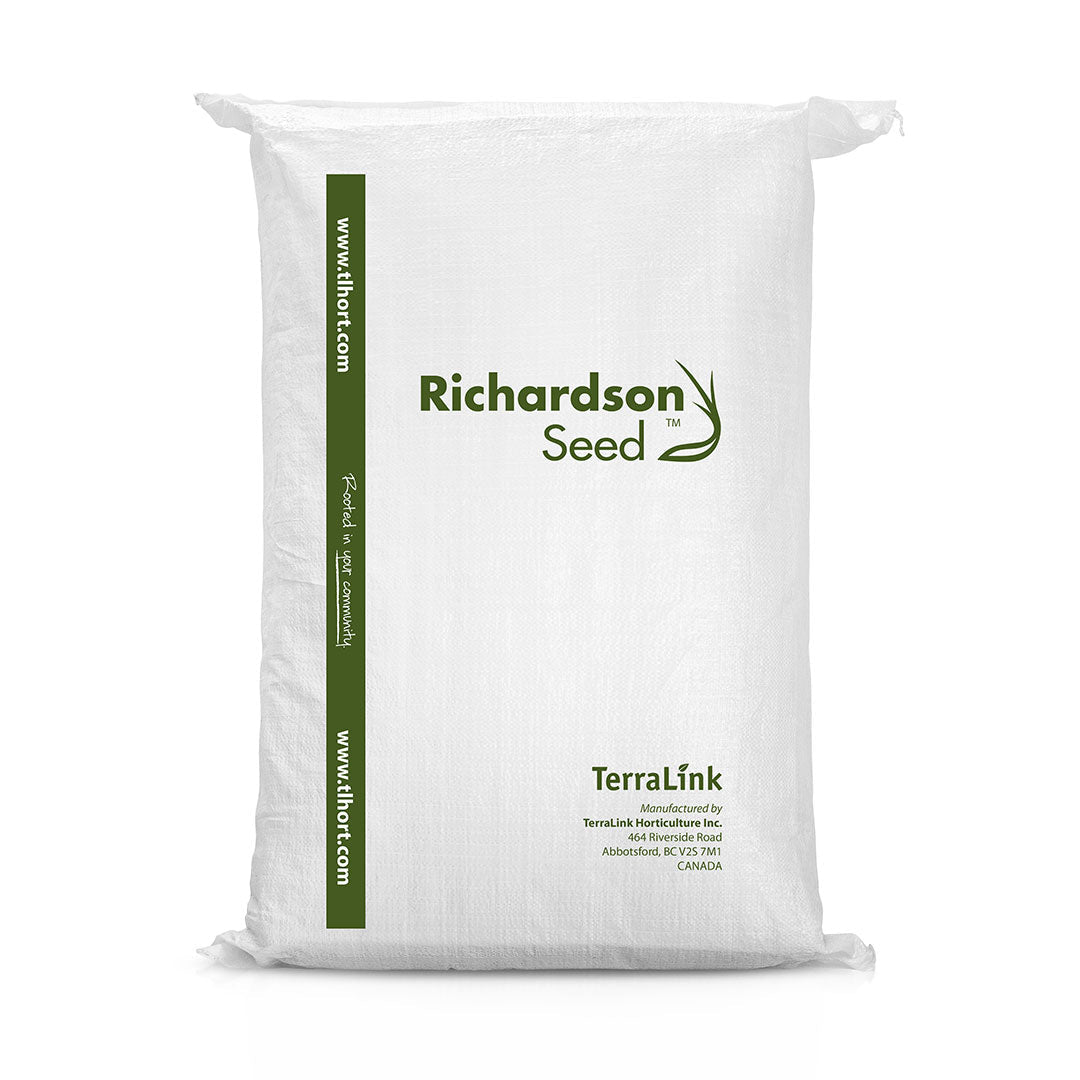 About Richardson Seed

Richardson Seed offers grass and legume seed mixes of the highest standard. From outstanding customer service to our comprehensive product line, we can help you find and implement solutions to your grass seed requirements. 

See the products

Not what you were looking for?

We take pride in being able to offer a vast array of products and services for professional growers. If you can't find what you need, please don't hesitate to ask us. We may be able to help.

Ask us