Syngenta
Primextra II Magnium
SKU:
1200190
Primextra® II Magnum® keeps fields clean so emerging corn can perform to its full yield potential. 
Product Benefits
Consistent residual weed control for up to 14 weeks after application.
Unsurpassed crop safety.
Safe for your crop rotation: Primextra II Magnum binds to the soil and stays there to fight weeds throughout the season, but it is broken down in the soil long before you're ready to re-plant.
Use
Registered on corn (field, seed, sweet).
For the control or suppression of barnyard grass, crabgrass (smooth, hairy), foxtail (giant, green, yellow), lady's-thumb, lamb's-quarters, nightshade (American, eastern black), witchgrass, pigweed (prostrate and redroot), purslane, ragweed, smartweed, tall waterhemp, wild buckwheat, wild mustard, yellow nutsedge.
For a full list of crops and application directions, refer to the product label. Always read and follow label directions.
Active Ingredient

S-metolachlor & atrazine
Class
Groups  5 + 15  Herbicides
PCPA # 25730
Documentation
Share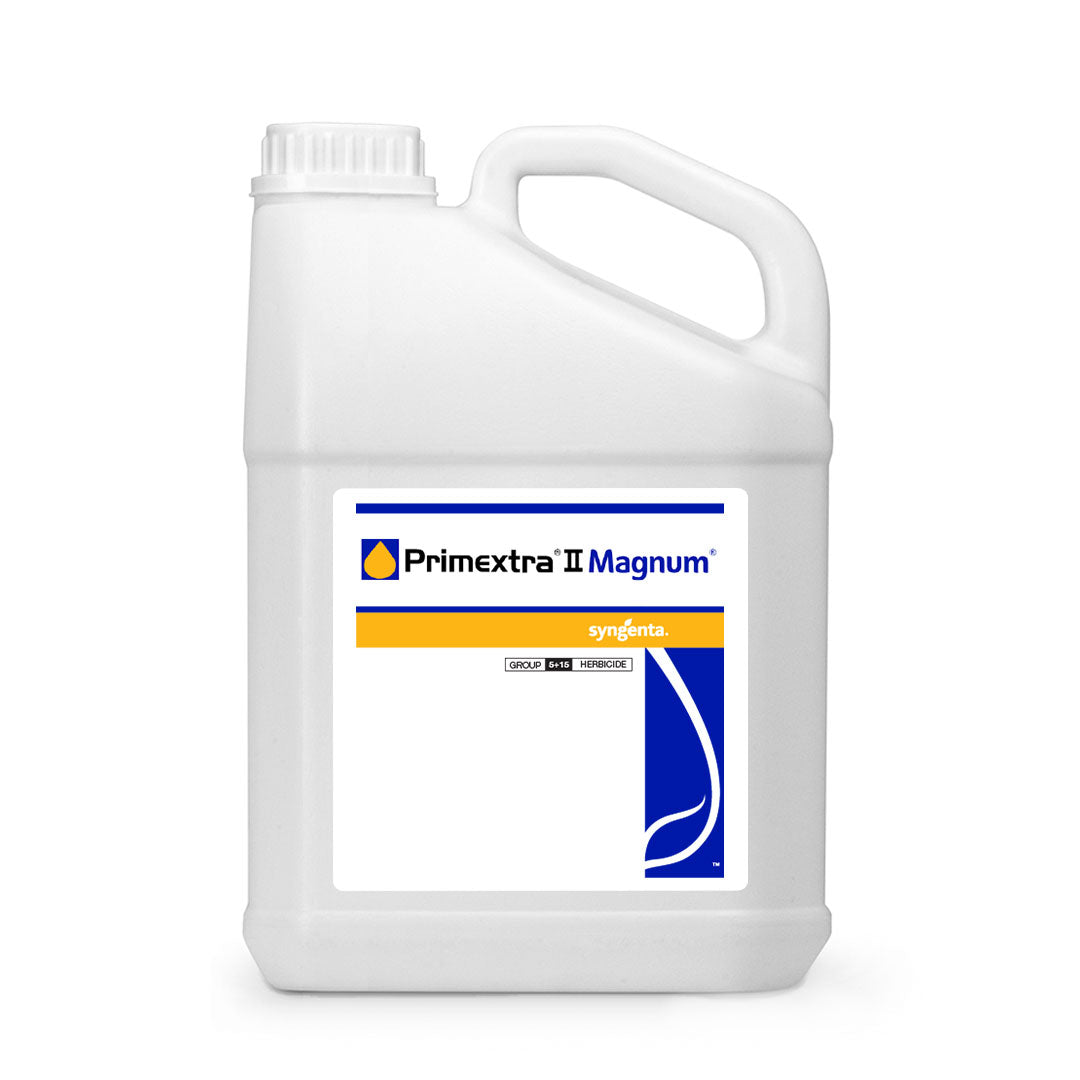 About Syngenta

Syngenta is a leading science-based agtech company. We help millions of farmers around the world to grow safe and nutritious food, while taking care of the planet.

Please Note:

Regulations prohibit sale of pest control products outside Canada. For more information about pest control product regulations within Canada, please refer to this summary.