Nufarm
ProGibb
SKU:
1200375
ProGibb® PGR with 40% GA3 is a patented GA3 formulation providing growers with extended fruiting capacity in sour cherries, longer picking times, increased fruit size and firmness, and resistance to post-harvest diseases in sweet cherry.

Increases sweet cherry fruit size, firmness and resistance to post-harvest disorders
Delays sweet cherry ripening by 4-5 days for a longer picking period
Promotes spur formation in sour cherries and reduced blind wood
Extends the fruiting capacity of sour cherries
Uses
Use on sour and sweet cherries.
Active Ingredient
Gibberellin A3, 40% (gibberellic acid) giberellic
Class
PCPA # 29359
Documentation
Label   |   SDS   |   Tech Sheet
Share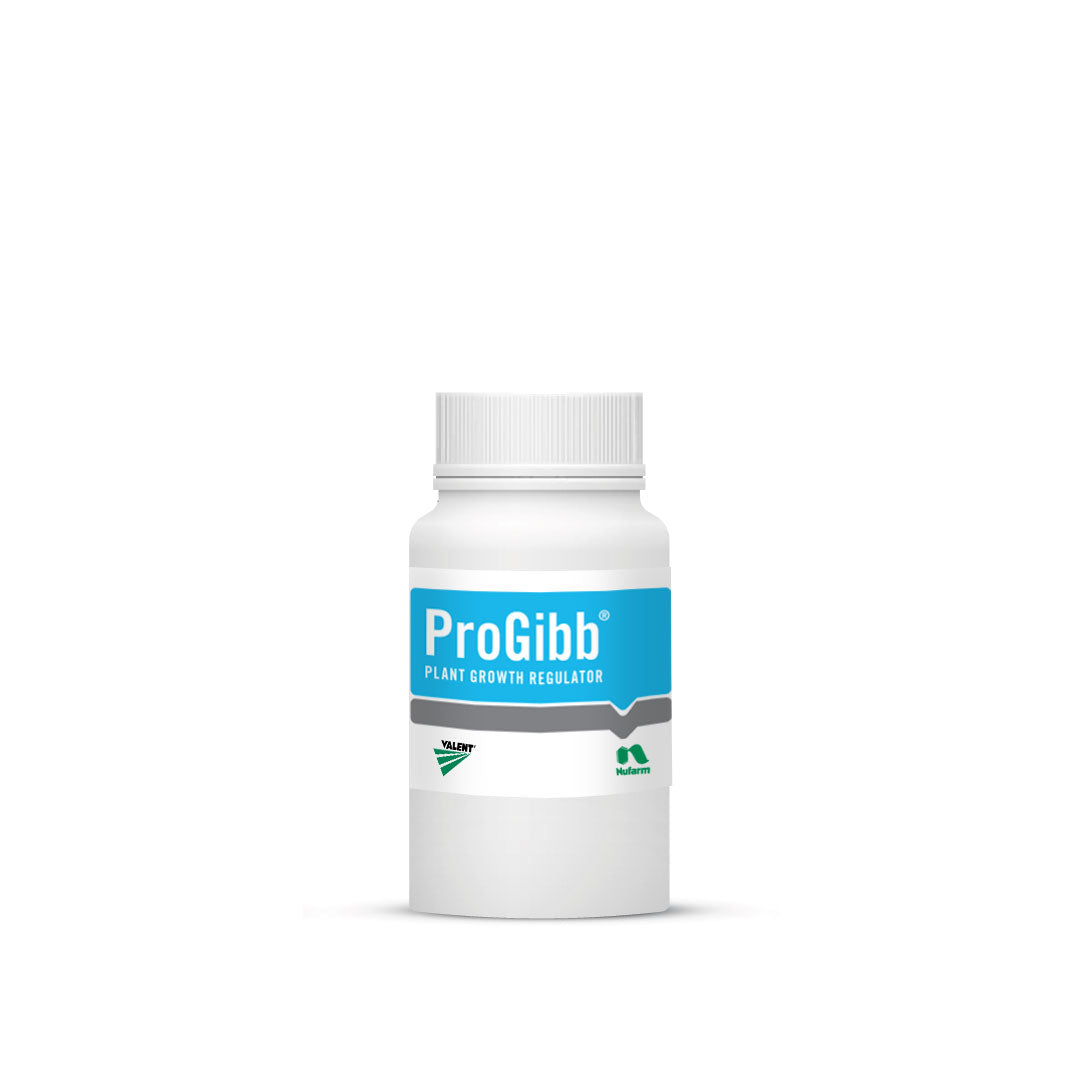 About Nufarm

You can be assured that the Nufarm products you have purchased are manufactured to the highest quality standards and when applied according to the label instructions will perform as stated on the label. That is the Nufarm Service Promise.

Please Note:

Regulations prohibit sale of pest control products outside Canada. For more information about pest control product regulations within Canada, please refer to this summary.