Bayer
Proline Gold
SKU:
1200381
Proline® GOLD offers the best protection in high-disease pressure situations against the most serious canola disease, sclerotinia. Two modes of action work in synergy to provide exceptional yields and excellent disease protection.
Along with exceptional sclerotinia protection, Proline GOLD is an easy-to-use liquid formation that provides systemic and contact protection for both immediate and extended results.

Use
Registered on: Canola, dried shelled peas and beans, rapeseed, oriental mustard, bushberries such as blueberries, currants, elderberries, European barberries, gooseberries, honeysuckle, huckleberries, jostaberry, Saskatoon berries, lingonberries, native currant, sea buckthorn, low growing berries (such as cranberries). cranberry
For the management of: Sclerotinia, Anthracnose, Ascochyta, Asian soybean rust, 
Mycosphaerella blight, White mould. 
For a full list of crops and application directions, refer to the product label. Always read and follow label directions.
Active Ingredient
Prothioconazole, Fluopyram
Class

PCPA # 30511

Documentation

Label   |   SDS   |   Tech Sheet




Share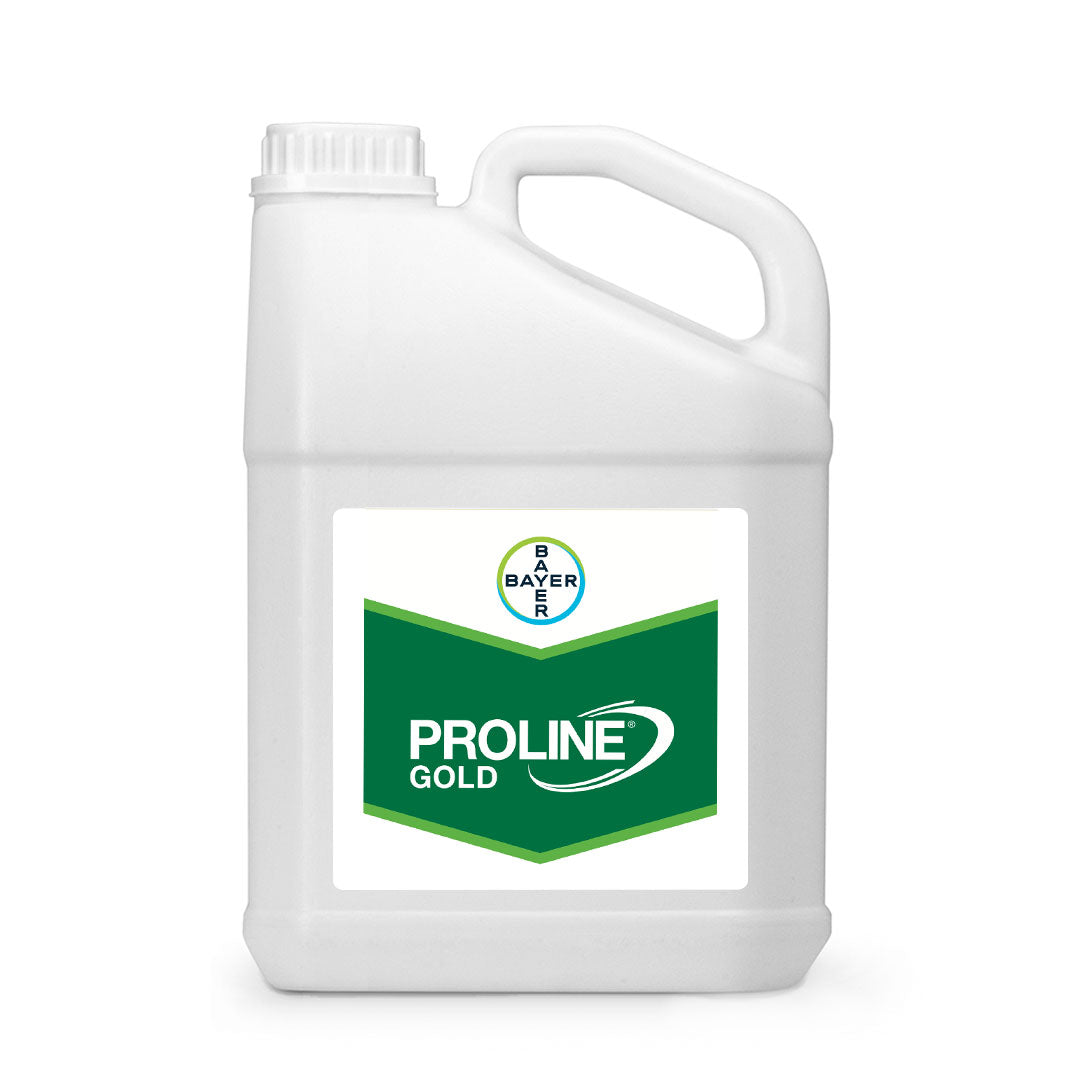 About Bayer

At Bayer, we're harnessing the spirit of innovation to shape what's possible for farmers, consumers, and the planet. Using the creative spark that comes from human ingenuity, we seek to deliver world-class innovation, set new standards in sustainability, and drive digital transformation.

Please Note:

Regulations prohibit sale of pest control products outside Canada. For more information about pest control product regulations within Canada, please refer to this summary.