MGK
Pyganic EC 1.411
SKU:
1200510
PyGanic® EC 1.4 II delivers consistent, reliable knockdown and control of some of the most-damaging and pervasive insects on your crops without a pre-harvest interval. Organically-compliant and compatible with IPM and Worker Protection Standards (WPS) PyGanic® is ideal for organic growers who need insecticide options for hard-to-control insects. With botanically-derived active ingredients PyGanic® controls a broad-spectrum of insects on virtually every type of crop.
PyGanic® comes in easy-to-use gallon and quart containers that allows for flexibility during application according to pest pressure.
Use
For use on: Beans, blueberries, grapes, pinto beans, raspberries, roses, tomatoes.
For the management of: Aphids, Beet armyworm, Cabbage looper, Leafhopper, Mexican bean beetle, spotted cucumber beetle, Striped cucumber beetle.
For a full list of crops and application directions, refer to the product label. Always read and follow label directions.
Active Ingredient
Group  3A  Insecticide,
OMRI, PCPA # 30164
Share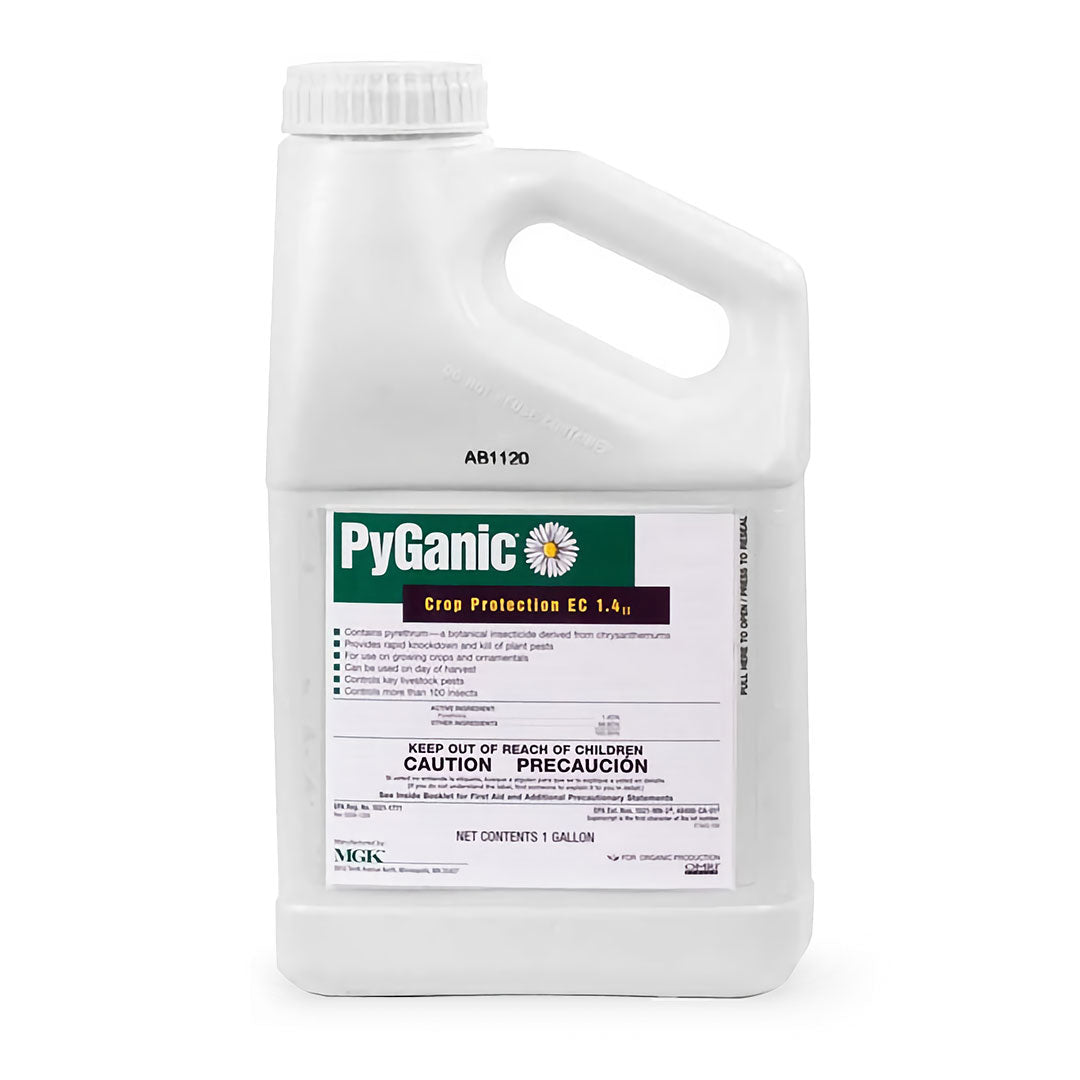 About MGK

MGK® develops and markets a broad portfolio of branded insect control products based primarily on natural pyrethrum and man-made technology and strive to provide effective solutions with a lower environmental impact.

Please Note:

Regulations prohibit sale of pest control products outside Canada. For more information about pest control product regulations within Canada, please refer to this summary.