GardenPRO®
Quick Green with Iron 5-0-0
SKU:
TL01801756
Quick Green 5-0-0 + 7.2 Fe gives extra boost for dark green foliage. For indoor and outdoor plants including shrubs, bedding plants, vines, perennials, leafy green vegetables, lawns and houseplants. Quickly corrects iron deficiencies.
Directions
Shake well before use. Contents will settle. Close lid tightly. 2 tbsp (30 mL) per 4 L (1 gallon) of water to correct colour, or 1 tbsp (15 mL) per 4 L (1 gallon) of water once a month for regular maintenance.
Barcode
7 77960 24125 4
Share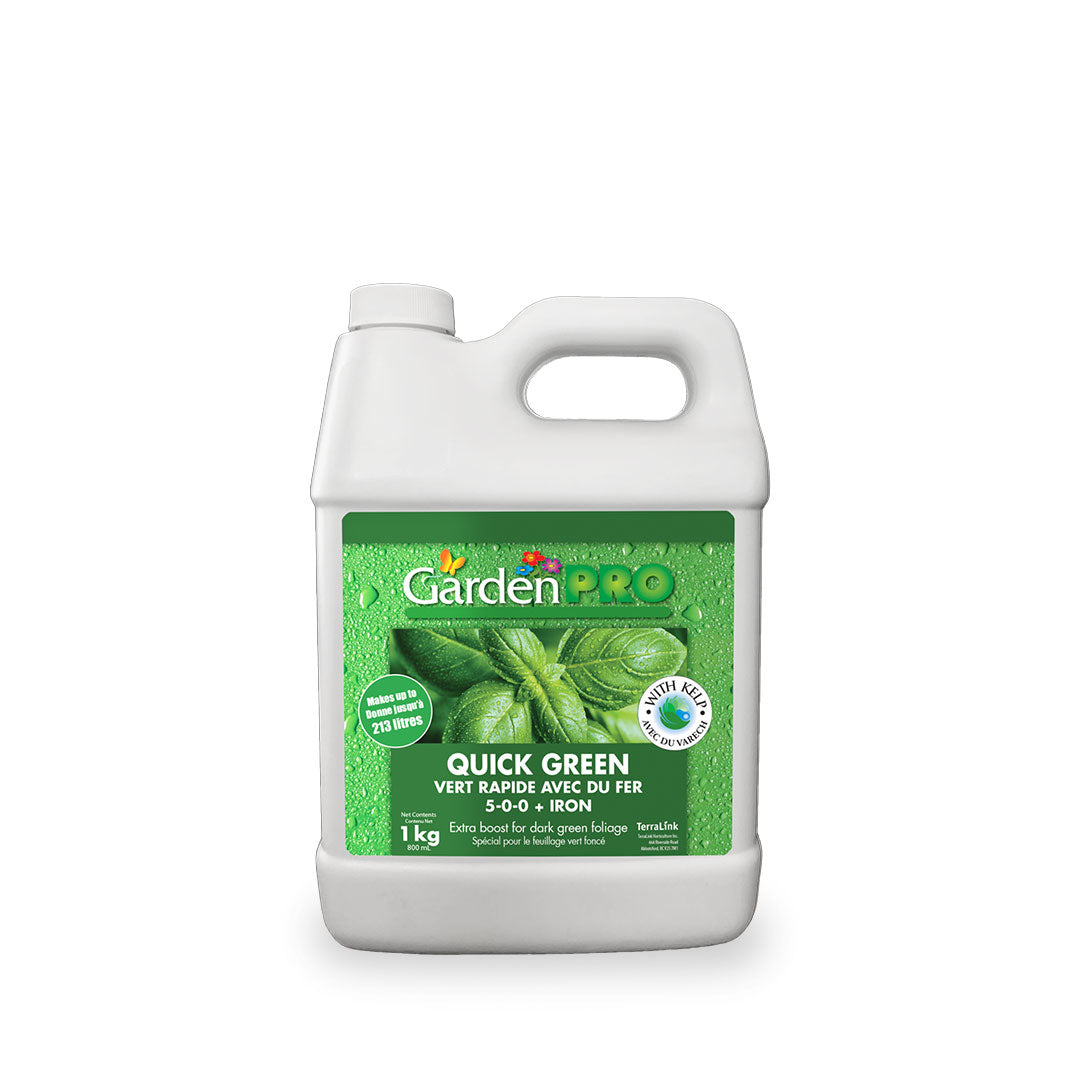 About GardenPRO®

GardenPRO® is TerraLink's original brand for home & garden products. GardenPRO® products are manufactured locally in TerraLink's 100% Canadian owned manufacturing plant. They have been tailor-made to satisfy the high demands of even the most discerning homeowners and garden enthusiasts.