BioFert
RapiGro 0-0-3
SKU:
BF1891946
BioFert RapiGro 0-0-3 is a 100% organic, high potassium product derived from seaweed (kelp) using a unique fermentation process. It contains a wide range of naturally occurring minerals which boost vegetative and reproductive growth in all plants, particularly important for nurseries (cuttings, seedlings). 
Suitable for use in organic farming according to the Canadian Organic Standard - Inspected by Ecocert Canada. 
Share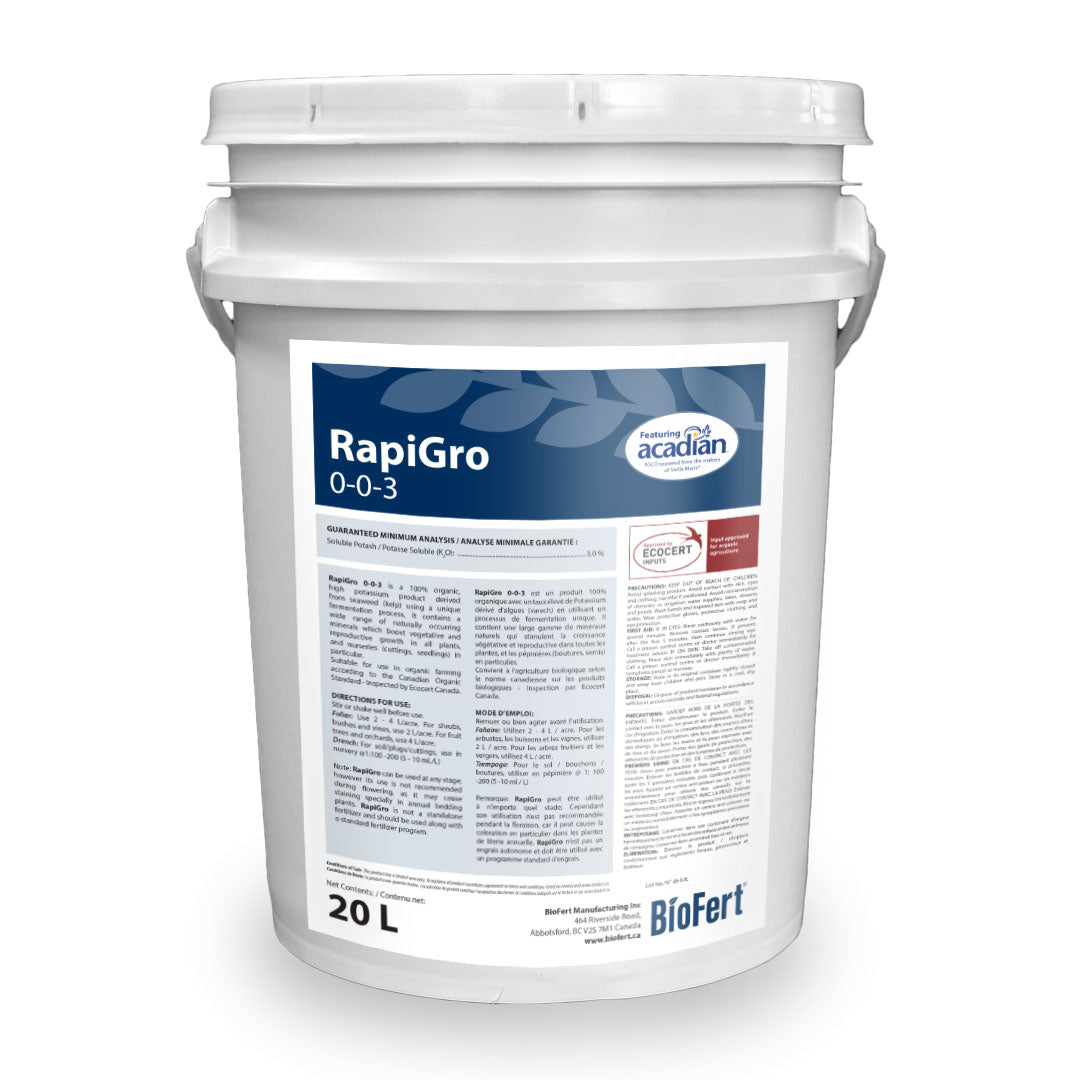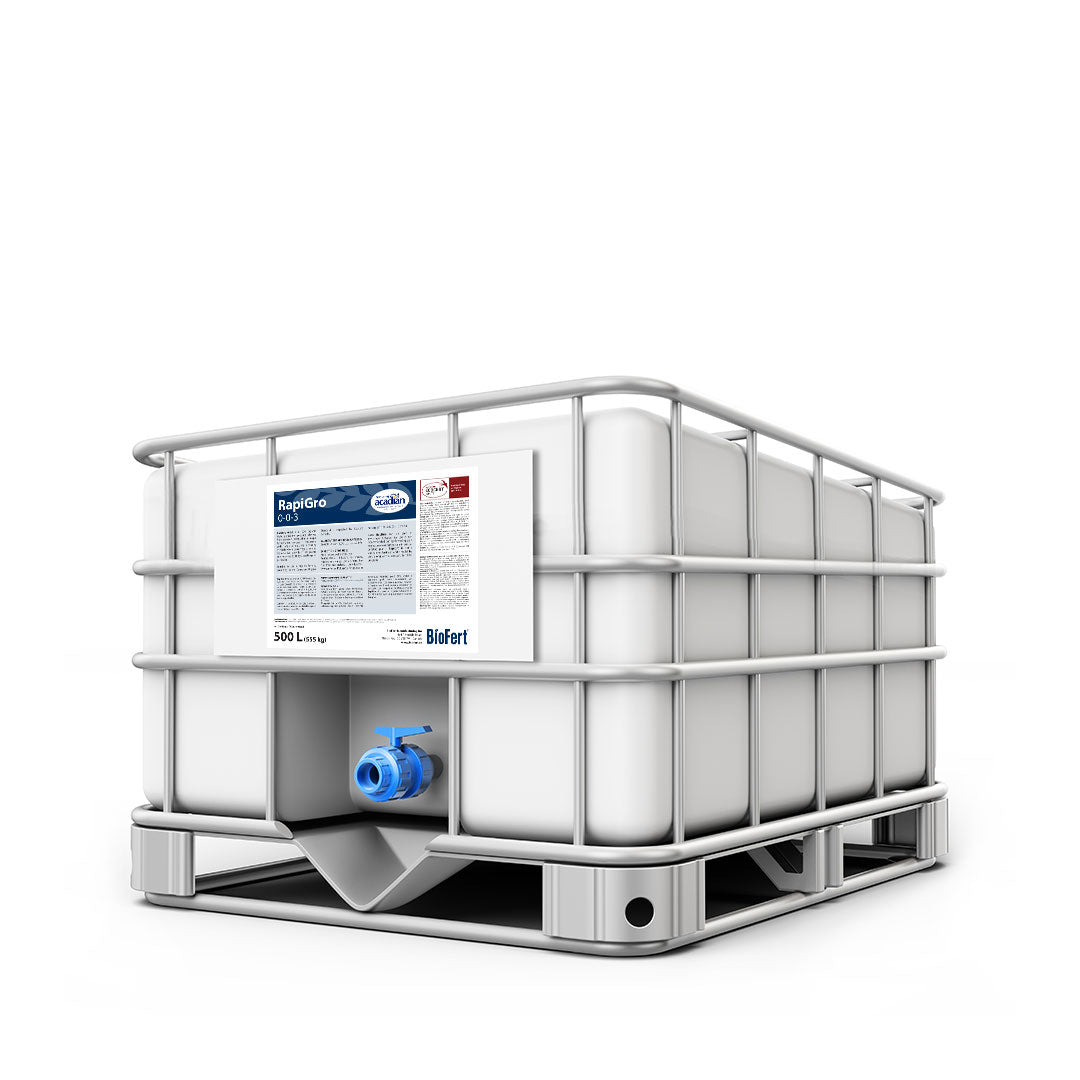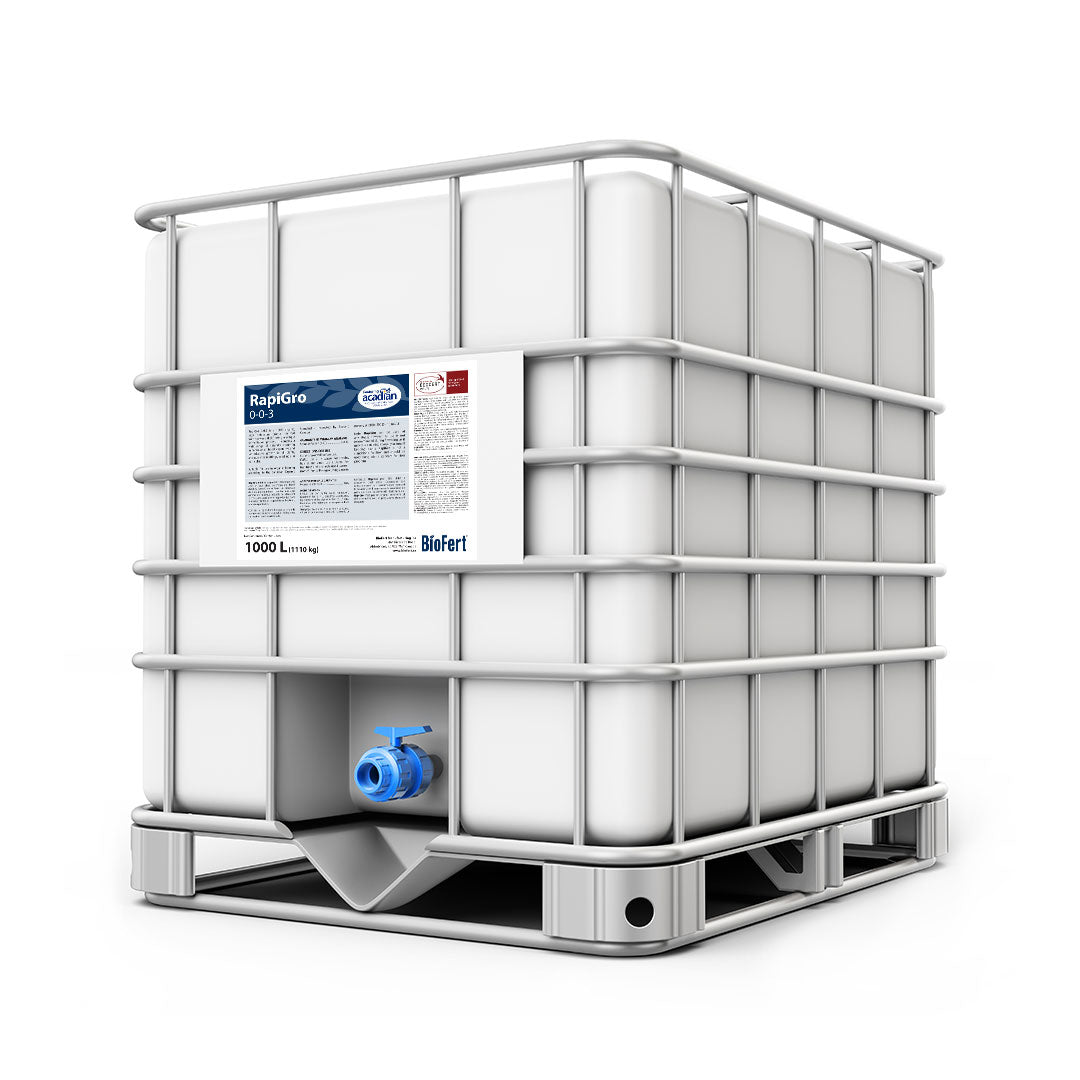 About BioFert

BioFert is TerraLink's organic brand. BioFert products are manufactured locally in TerraLink's organically certified manufacturing plant. If you are an organic grower, or if you are looking to add more natural products to your growing routine, look no further than BioFert.

Ingredient Highlight

Acadian Kelp Seaweed extract boosts crop yields, improves resistance of plants to frost, heat, and disease, increases uptake of inorganic constituents from the soil, bolsters resistance to stress conditions and reduces storage losses of fruit.