FMC
Refine SG
SKU:
1201050
Confidence comes from knowing you're ready for tough growing challenges. With broad-spectrum control of broadleaf weeds, wide application window, and vast number of tank-mix options, Refine SG herbicide can fortify your weed management plan with greater flexibility - bringing you peace of mind.
Controls broadleaf weeds, including hemp-nettle, chickweed, narrow-leaved hawksbeard, and flixweed.
One of the most broad-spectrum broadleaf herbicides on the market.
Wide window of application and excellent crop safety.
Use

Registered for use on wheat (spring, winter or durum), spring barley and oats and seedling and established grass species for forage and seed production only.

For the management of the following weeds: Annual smartweed (green smartweed, lady's thumb), Ball mustard, Chickweed, Corn spurry, Cow cockle, Flixweed, Groundsel (common) Hemp-nettle, Kochia, Lamb's-quarters, Narrow-leaved hawk's beard, Redroot pigweed, Russian thistle, Shepherd's purse, Stinkweed, Tartary buckwheat, Volunteer rapeseed, Volunteer sunflower, Wild buckwheat, Wild mustard, Canada thistle, Cleavers (1-3 whorls), Round leaved mallow, Scentless chamomile, Sow thistle, Stork's bill (2-6 leaf), Toadflax.
For a full list of crops and application directions, refer to the product label. Always read and follow label directions.
Thifensulfuron methyl, Tribenuron methyl
Class
Group  2  Herbicide
PCPA # 28285
Documentation

Share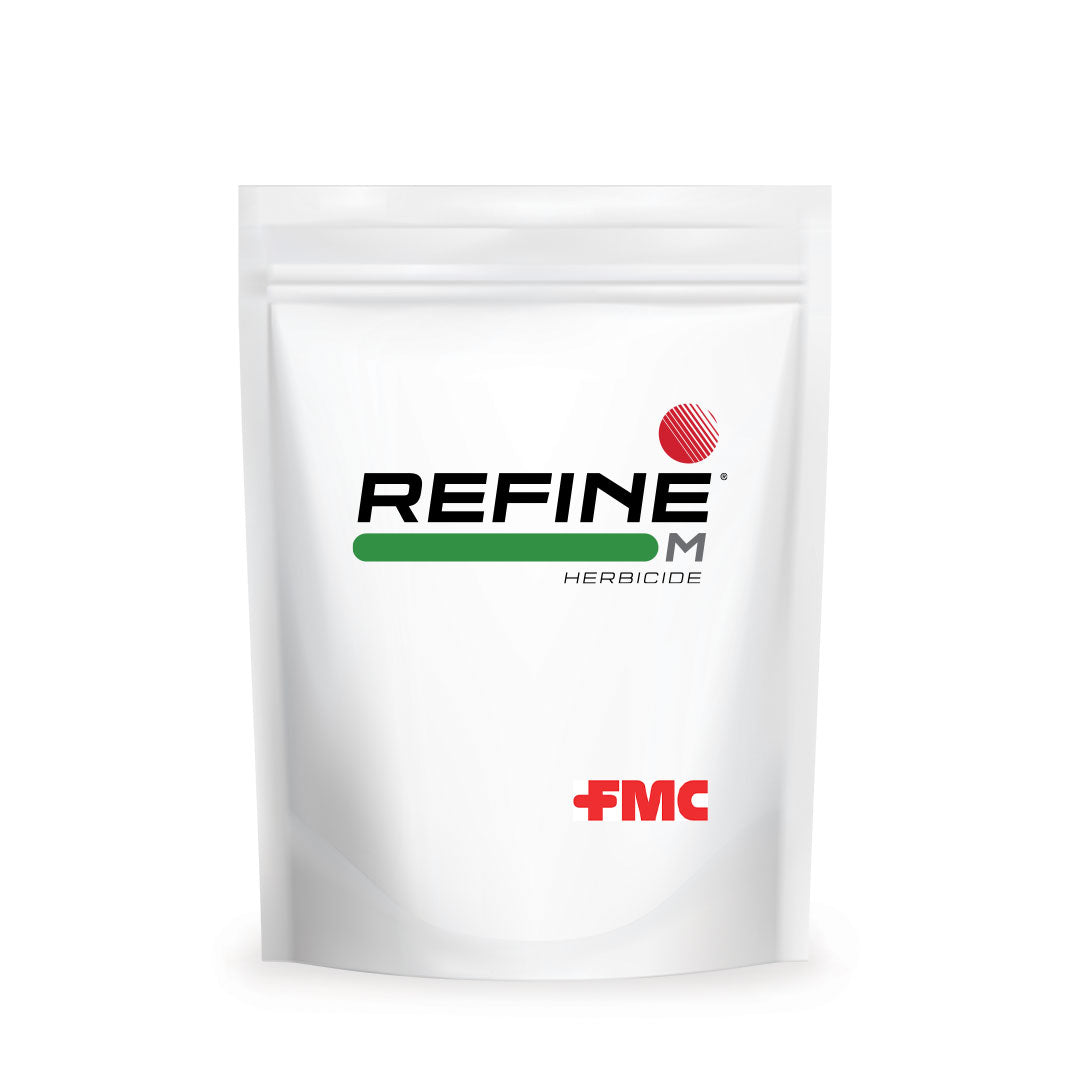 About FMC

FMC Corporation is an agricultural sciences company with a proud history of serving farmers for more than a century. Their purpose is to enhance the growth of agriculture through the sustainable protection of crops.

Please Note:

Regulations prohibit sale of pest control products outside Canada. For more information about pest control product regulations within Canada, please refer to this summary.