Syngenta
Ridomil Gold MZ
SKU:
1201150
Ridomil Gold MZ is a wettable granule fungicide for control of early blight (Alternaria solani) and late blight (Phytophthora infestans) on the foliage of potatoes; downy mildew (Peronospora destructor) in onions; downy mildew caused by Plasmopara viticola in grapes; and the suppression of Pythium leak and pink rot in potatoes.
Use
Registered for use on potatoes, onions, grapes.
For the management of: Early blight, late blight, pythium leak, pink rot, downy mildew.
For a full list of crops and application directions, refer to the product label. Always read and follow label directions.
Active Ingredient

Metalaxyl-M and S-isomer and mancozeb
Class
Group  4 | M3  Fungicide
PCPA # 28893
Documentation
Share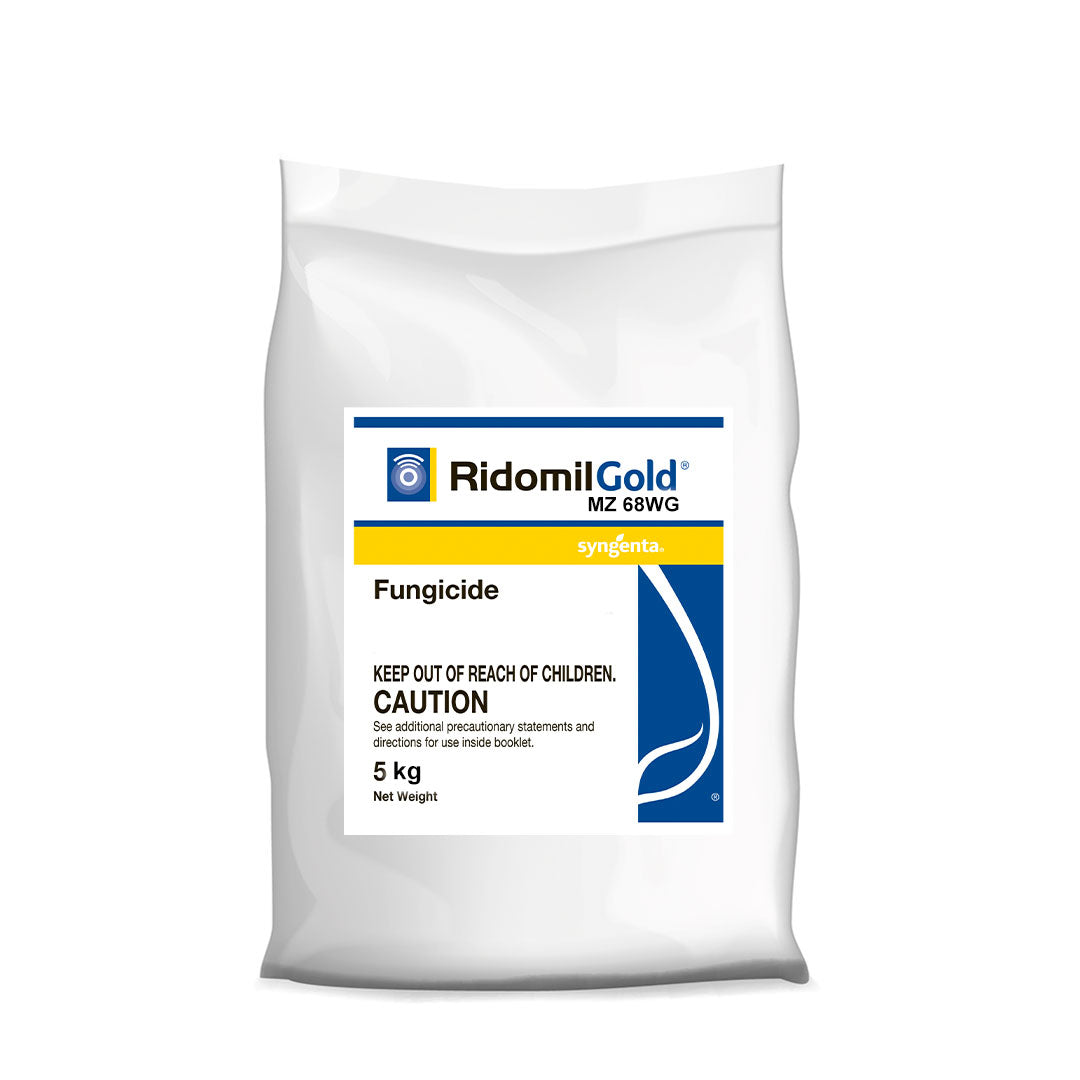 About Syngenta

Syngenta is a leading science-based agtech company. We help millions of farmers around the world to grow safe and nutritious food, while taking care of the planet.

Please Note:

Regulations prohibit sale of pest control products outside Canada. For more information about pest control product regulations within Canada, please refer to this summary.