Nufarm
Rival EC
SKU:
1201350
Rival® EC is a soil active pre-emergent liquid herbicide used for controlling broadleaf and grass weeds in several crops.
Use
For the control of certain annual grassy and broadleaf weeds in Canola (Rapeseed), including triazine tolerant Canola, Wheat (spring application, millet only), Barley (spring application, millet only), Sunflowers, Safflower, Tame Mustard, Fababeans, Dry Common Beans (Kidney and White only), Black Beans, Peas (field and processing), Soybeans, Crambe, Sainfoin (spring application only), Strawberries (spring application only), Cabbage, Cauliflower, Carrots, Rutabaga, Tomato, Broccoli, Brussels Sprouts, Peppers, Sweet Clover (spring only), Snapbeans and Asparagus (established 3 years or more), Flax (fall or summer application only), and Lentils (fall only). RIVAL EC can also be used in transplanted shelterbelts.
For a full list of crops and application directions, refer to the product label. Always read and follow label directions.
Active Ingredient
Class
Group  3  Herbicide
PCPA # 18612 
Documentation

Label   |   SDS    |   Tech Sheet
Share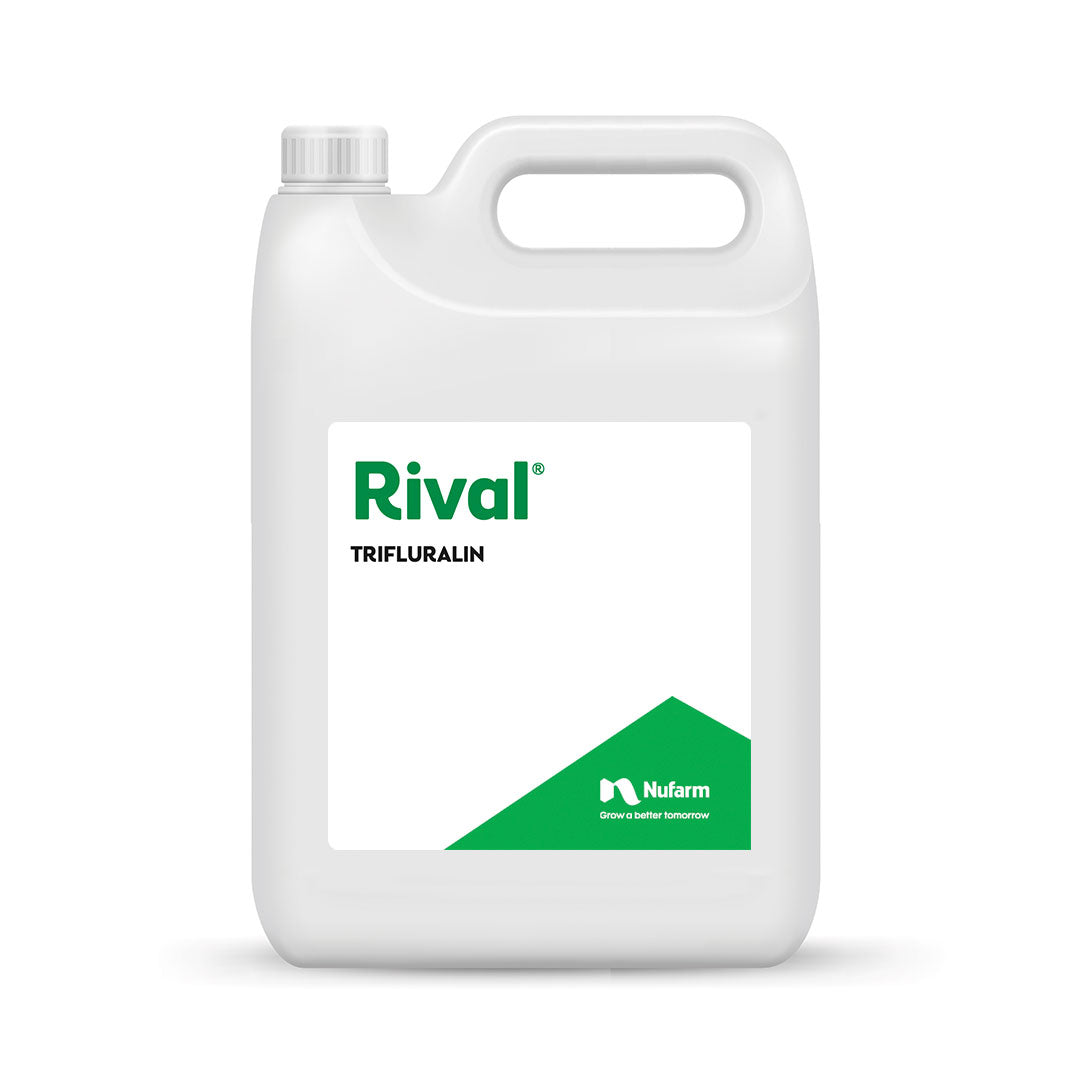 About Nufarm

You can be assured that the Nufarm products you have purchased are manufactured to the highest quality standards and when applied according to the label instructions will perform as stated on the label. That is the Nufarm promise.

Please Note:

Regulations prohibit sale of pest control products outside Canada. For more information about pest control product regulations within Canada, please refer to this summary.