BioFert
RootPro 0-0-2
SKU:
BF1891906
BioFert RootPro is a speciality blend of premium seaweed (kelp) and liquid organic carbon (humic and fulvic acids). Humic and fulvic acids promote rooting for maximum nutrient uptake, and they help in chelation of nutrients in rhizosphere, which increases root growth in plants and establishes dense root structure from early stages. RootPro is a rich source of organic matter meant to increase cation exchange capacity, enhance nutrient uptake and help release tied-up nutrients in soil. Root Pro can be used throughout the growing season for berry crops, small fruit, nurseries, fruit trees, cool and farm season grasses, and ornamentals.

Suitable for use in organic farming according to the Canadian Organic Standard - Inspected by EcoCert Canada.
Share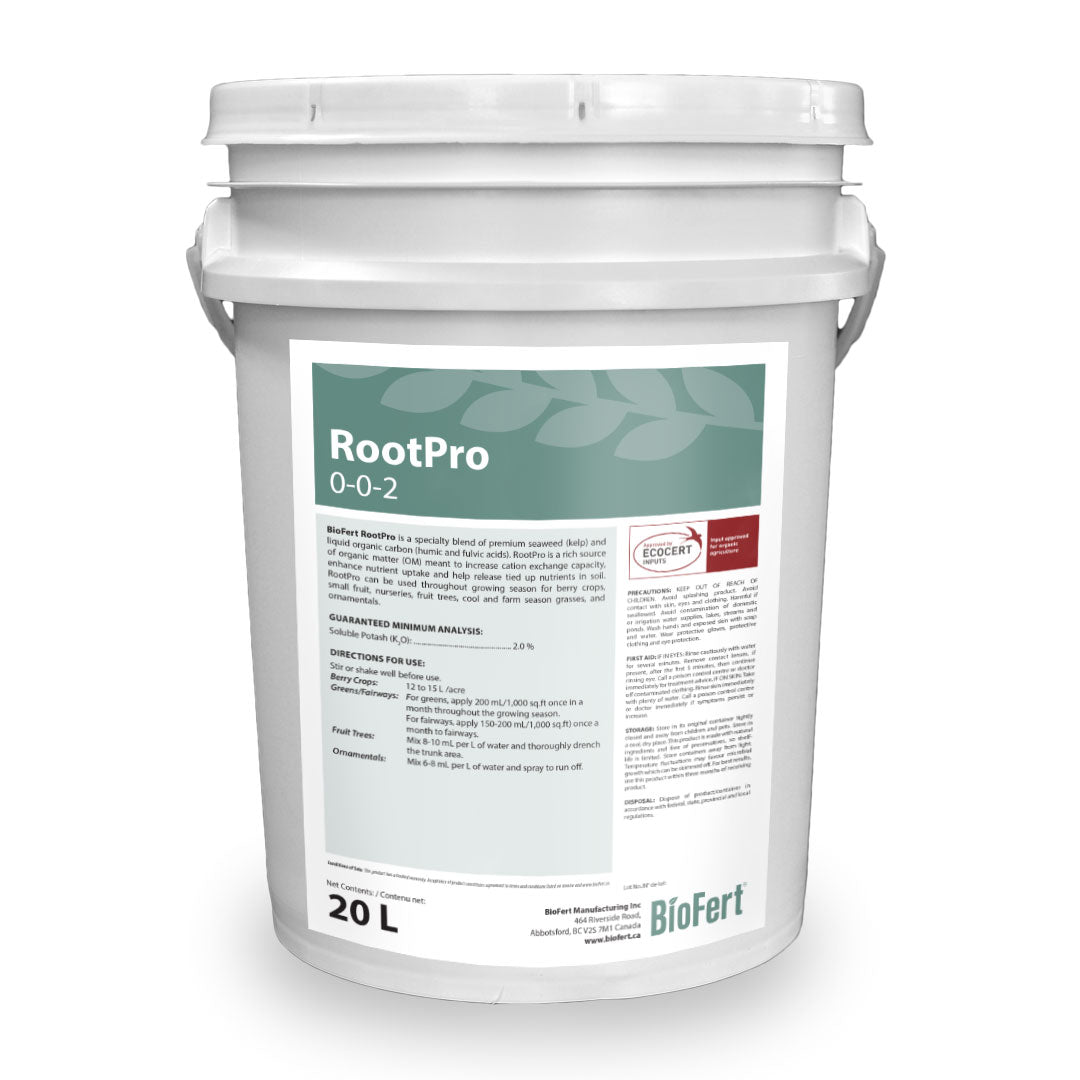 About BioFert

BioFert is TerraLink's organic brand. BioFert products are manufactured locally in TerraLink's organically certified manufacturing plant. If you are an organic grower, or if you are looking to add more natural products to your growing routine, look no further than BioFert.

Ingredient Highlight

Acadian™ Seaweed can improve crop establishment, reduce disease symptoms. It increase plants' resistance to environmental stress such as drought and cool stress and improves crop health and productivity.