GardenPRO®
Rose Food 5-17-12
SKU:
TL01801706
Rose Food 5-17-12 is specially formulated to promote flowering in rose beds and container roses.
Directions
Shake well before use. Contents will settle. Close lid tightly. 2 tbsp (30 ml) per 4 L (1 gallon) of water every other time you water or once per week during the growing season.
Barcode
7 77960 24110 0
Share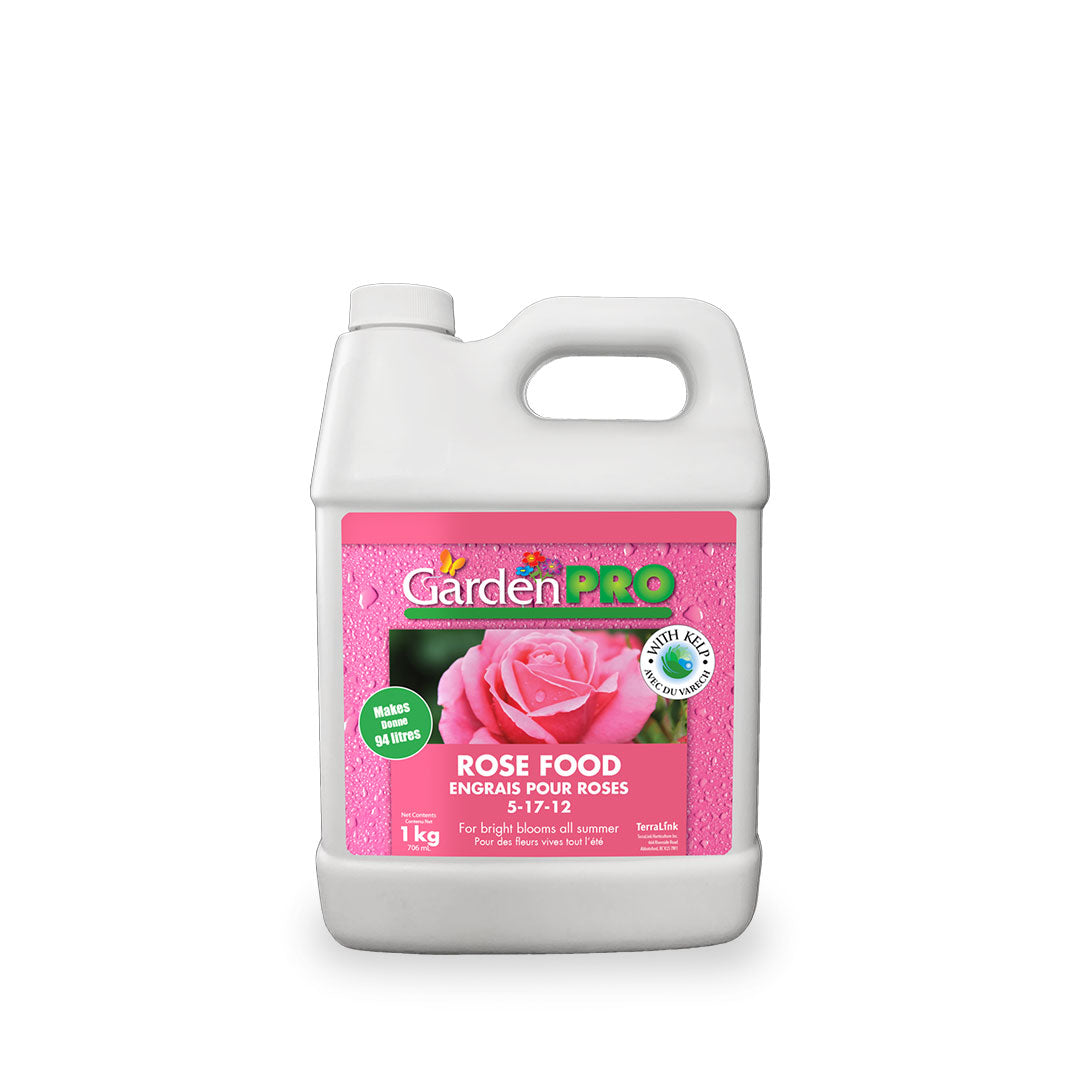 About GardenPRO®

GardenPRO® is TerraLink's original brand for home & garden products. GardenPRO® products are manufactured locally in TerraLink's 100% Canadian owned manufacturing plant. They have been tailor-made to satisfy the high demands of even the most discerning homeowners and garden enthusiasts.