CountryGREEN®
Seed & Sod Starter 16-32-6
SKU:
TL07142113
For fast establishment of seed and sod. 50% of the total nitrogen is stabilized. 9 kg cover 5,000 sq.ft.
Directions
Before seeding or laying sod, work Country Green 16-32-6 into topsoil at a rate of 2 kg per 100 m2 (4 lbs/1,000 sq.ft.). Always use a fertilizer spreader to apply product. For an even application, apply half of the fertilizer north to south and the other half east to west. The fertilizer and seed/sod should be watered lightly and frequently for the first 7 to 10 days (in case of seed, until germination). For the next 6 weeks, the watering schedule should be on a weekly basis. When grass reaches 2" in height, begin mowing. At this time, you may start your fertilizer program for the year. To keep your lawn healthy and lush, fertilize every 6-8 weeks with Country Green 32-4-8 containing environmentally sound stabilized nitrogen.
Barcodes

9 kg: 0 64716 02401 9
1.8 kg: 0 64716 02314 2
Share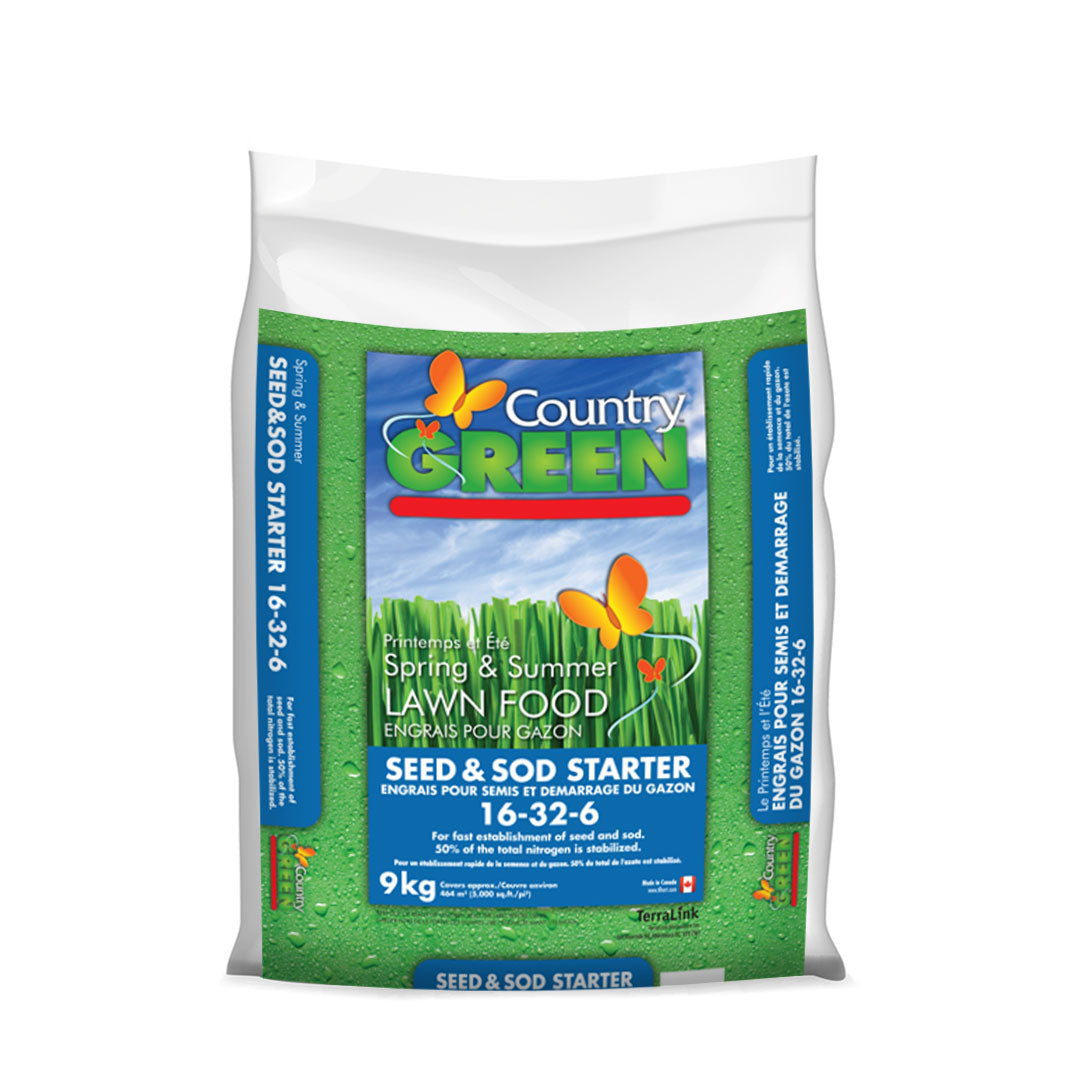 About CountryGREEN®

CountryGREEN® - a line-up of professional lawn fertilizer for the home gardener. With slow release nitrogen from environmentally sound stabilized nitrogen, for an even, steady growth without sudden surges.