Belchim
Senator 50SC
SKU:
1202935
SENATOR 50SC® is a broad spectrum systemic fungicide that offers growers a unique mode of action. This systemic activity creates a barrier against disease, protecting current and new growth from infection.
SENATOR 50SC® can't be washed off the plant once the spray solution has dried on the leaf surface providing protection of your plants and your yield.
Use
Registered for use on: apples, pears, lowbush blueberries, peaches, nectarines, plums, prunes, cherries, strawberries, raspberries, potatoes, sugar beets, ornamentals, greenhouse tobacco seedlings and mushroom casing.
For the management of: Powdery mildew, Brown rot, Botrytis, Leaf spot
For a full list of crops and application directions, refer to the product label. Always read and follow label directions.
Active Ingredient

Class
Group  1  Fungicide
PCPA # 32096
Documentation
Share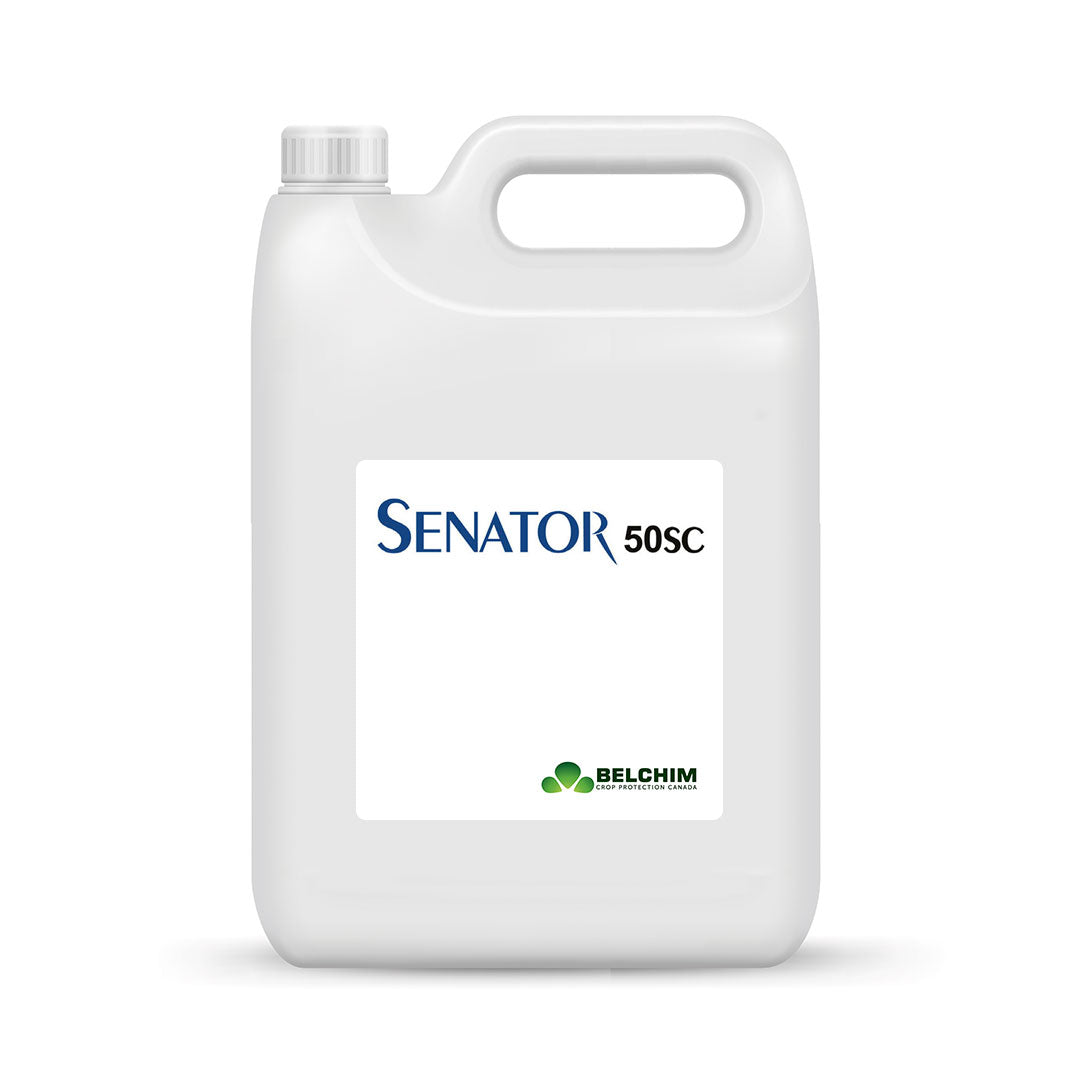 About Belchim

Belchim Crop Protection Canada develops, registers, and markets protection, nutritional and management products for agricultural crops, turf & golf courses, industrial vegetation management and forestry across Canada. We work closely with end users and supply partners to evaluate market needs, and to provide cost effective products that offer superior performance.

Please Note:

Regulations prohibit sale of pest control products outside Canada. For more information about pest control product regulations within Canada, please refer to this summary.