Bayer
Sencor 75 DF
SKU:
1203000
Sencor® is a proven broad-spectrum herbicide registered for broadleaf weed control in a wide range of crops, most notably chickpeas, field peas, lentils and potatoes.
Because of its Group 5 mode of action, Sencor helps manage and prevent Group 2-resistant broadleaf weeds including hemp-nettle, chickweed and wild mustard. A program utilizing both Edge®and Sencor can help manage weeds such as kochia and their Group 2- and 9-resistant biotypes. Sencor also provides control for all herbicide-tolerant volunteer canola and its convenient packaging means no triple rinsing or jugs to return. Sencor provides a great alternative to Group 2 products that are used heavily in pulses and helps prevent Group 2-resistant broadleaf weeds in a heavy pulse rotation.
Use
Registered on: Asparagus, barley, blueberries, carrots, chickpeas, field peas, lentils, narrow-leafed lupin, potatoes, soybeans, sweet white lupins, tomatoes, wheat (durum, spring, winter).
Controls: Ball mustard, chickweed, corn spurry, green smartweed, hemp-nettle, lady's-thumb, lamb's-quarters, stinkweed, tartary buckwheat, volunteer canola, wild mustard

For a full list of crops and application directions, refer to the product label. Always read and follow label directions.
Active Ingredient
Class
Group  5  Herbicide
PCPA # 17242
Documentation

Share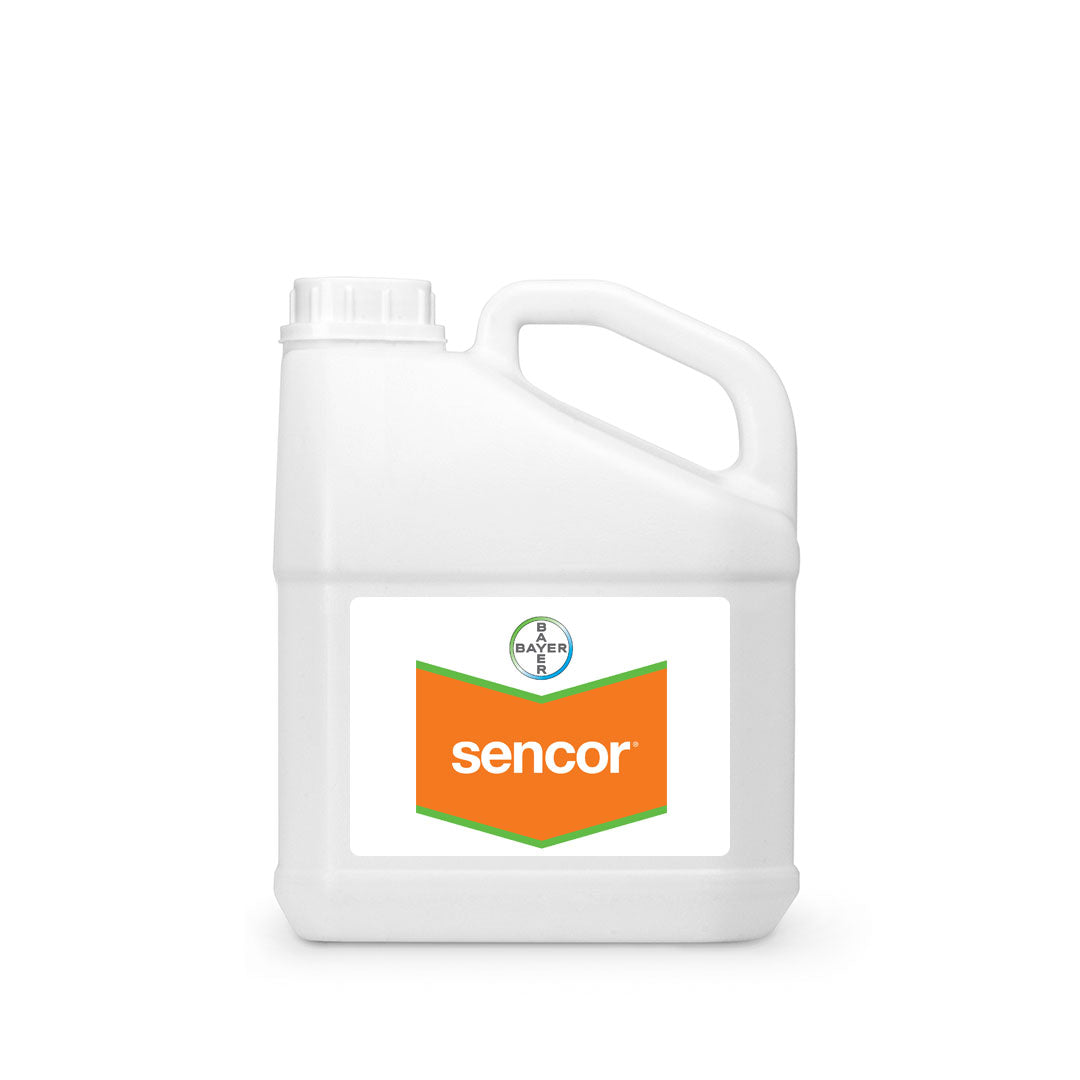 About Bayer

At Bayer, we're harnessing the spirit of innovation to shape what's possible for farmers, consumers, and the planet. Using the creative spark that comes from human ingenuity, we seek to deliver world-class innovation, set new standards in sustainability, and drive digital transformation.

Please Note:

Regulations prohibit sale of pest control products outside Canada. For more information about pest control product regulations within Canada, please refer to this summary.