Belchim
Serene
SKU:
1203201
Serene Horticultural Vinegar is a liquid herbicide for non-selective vegetation control around established perennial food crops such as apple orchards and vineyards.
Serene is specifically designed as a post emergent, foliar active, vegetation management product that is non-selective to green foliage and non-residual in soil.
Can be used as often as required

Leaves no residue – breaks down on contact with soil

Contains organic surfactant

Most effective in warm temperatures - above 20° C

Safe for use around land animals

Easy to use – easy to store

Certified organic

Use

Area of use: Established apple orchards, vineyards, cranberries, root & tuber vegetables, bulb vegetables, leafy vegetables, fruiting vegetables, cucurbit vegetables, berries & small fruit, tree nuts, hops, in and around greenhouses, plant nurseries, farm buildings, and fence rows.
For a full list of crops and application directions, refer to the product label. Always read and follow label directions.
Active Ingredient

Class
Ecocert & OMRI approved, PCPA # 30248
Documentation
Share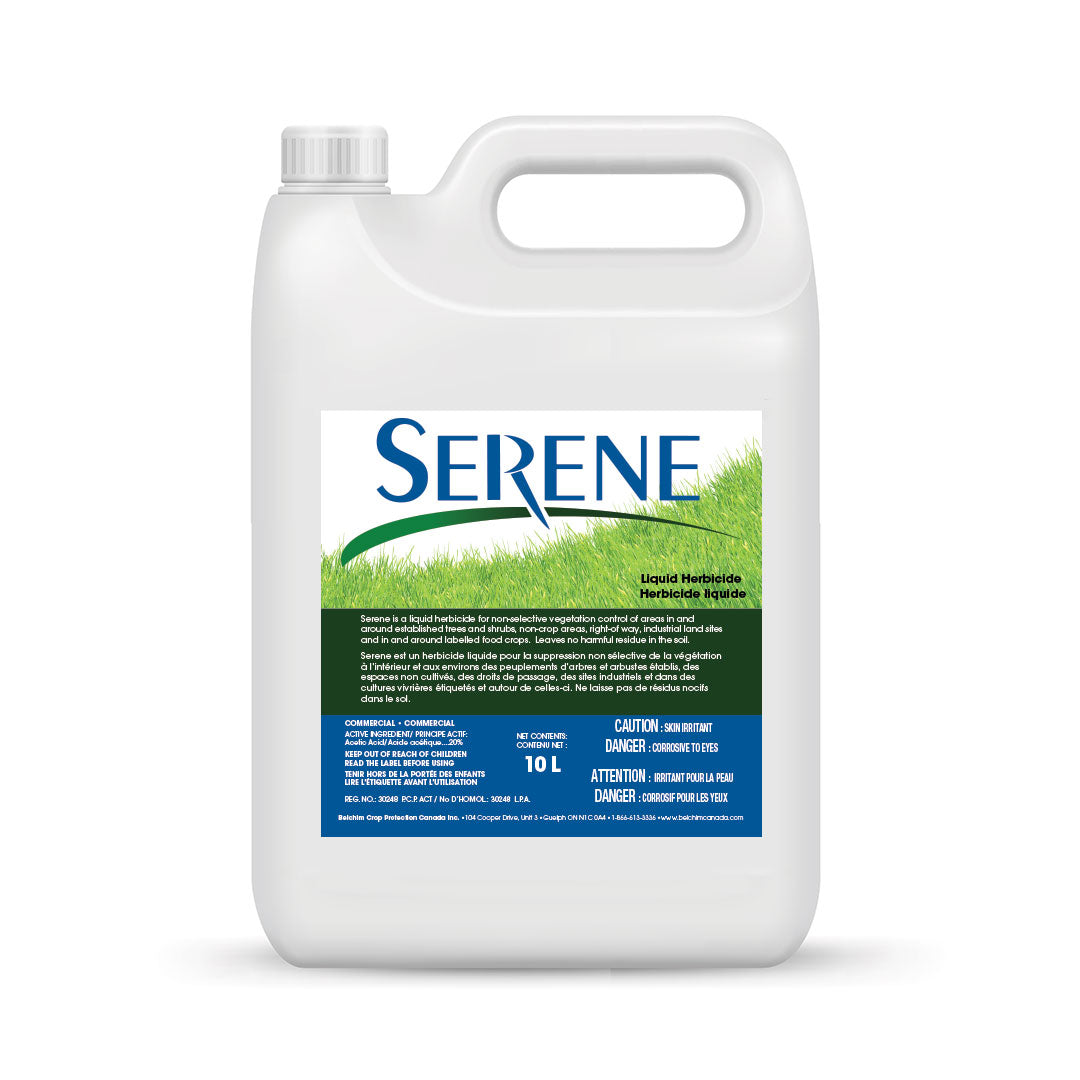 About Belchim

Belchim Crop Protection Canada develops, registers, and markets protection, nutritional and management products for agricultural crops, turf & golf courses, industrial vegetation management and forestry across Canada. We work closely with end users and supply partners to evaluate market needs, and to provide cost effective products that offer superior performance.

Please Note:

Regulations prohibit sale of pest control products outside Canada. For more information about pest control product regulations within Canada, please refer to this summary.