BASF
Serifel
SKU:
1203250
An innovative biological fungicide with multiple modes of action that forms a shield of protection on plants' surfaces to protect against disease.
Highly effective, biological fungicide for a wide range of crops
Multiple unique modes of action form a protective shield against a broad-spectrum of diseases
Complements both chemistry-based solutions and organic production
Zero PHI, 4-hour REI and 36-month shelf life offer new flexibility and choice to address crop production challenges
Sets the standard for product purity, performance and quality
Use
Bushberries and caneberries: Botrytis grey mold
Carrots: Leaf blight, Powdery mildew
Cucumbers: Downy mildew
Cucurbit vegetable group: Powdery mildew
Grapes: Botrytis gray mold. powdery mildew 
Lettuce: Botrytis gray mold, white mold, downy mildew
Low-growing berries: Botrytis gray mold
Peppers: Botrytis gray mold, powdery mildew 
Potatoes. Early blight, rhizoctonia stem canker / black scurf 
Sugar beets: Cercospora leaf spot
Field tomatoes: Early blight, botrytis gray mold
Serifel® fungicide must be used preventatively. Maximum application rates and shorter spray intervals are recommended when conditions favour high disease pressure.
For a full list of crops and application directions, refer to the product label. Always read and follow label directions.
Bacillus amyloliquefaciens strain MBI600
Class
Group  BM02  Fungicide
Ecocert, PCPA # 30054
Documentation

Label   |   SDS   |   Tech Sheet   |    Ecocert




Share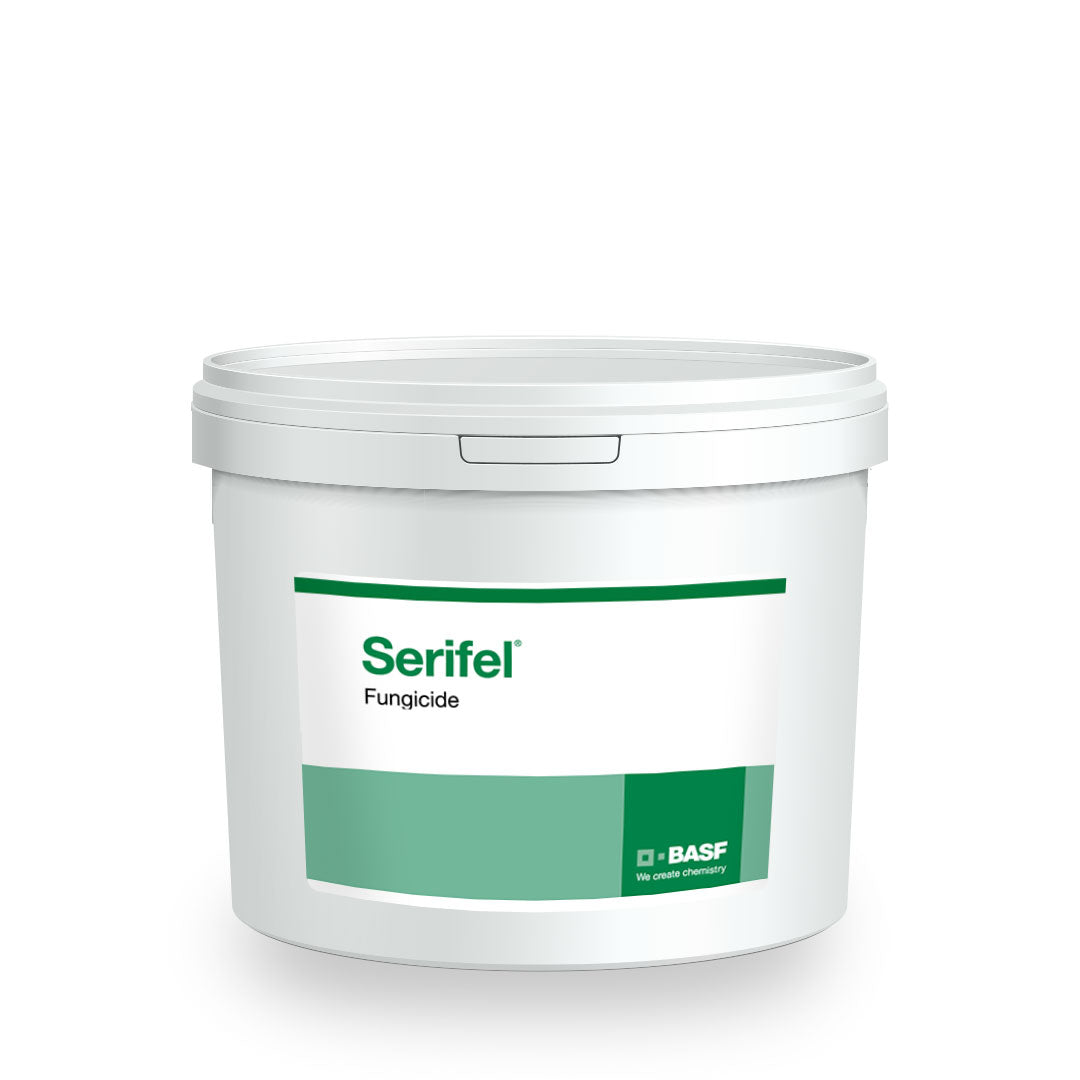 About BASF

At BASF, constant innovation is at the core of what they do. They are dedicated to providing the products, support and resources growers need to overcome agronomic challenges and get the most out of every acre.

Please Note:

Regulations prohibit sale of pest control products outside Canada. For more information about pest control product regulations within Canada, please refer to this summary.