UPL
Shuttle
SKU:
TL01203870
SHUTTLE 15 SC miticide is one of the most effective miticides on the market for greenhouse vegetables and ornamentals. SHUTTLE controls two-spotted mites and spruce spider mites while being practically non-toxic to honeybees (pollinator bees) and has little or no impact on earthworms, parasitic bees, spiders, and predatory mites. When applied to the foliage as directed, SHUTTLE 15 SC MITICIDE provides quick knockdown and long residual control.

Use
For the control of Two-spotted spider mite and Spruce spider mite on greenhouse
and shadehouse container-grown ornamental, floral, foliage and nursery crops. Also controls Two-spotted spider mite on greenhouse cucumbers, peppers, tomatoes and eggplant. 
For a full list of crops and application directions, refer to the product label. Always read and follow label directions.

Active Ingredient
Acequinocyl
Class
Group  20B  Miticide
PCPA # 28640
Documentation

Label    |   SDS    |    Data Sheet

Share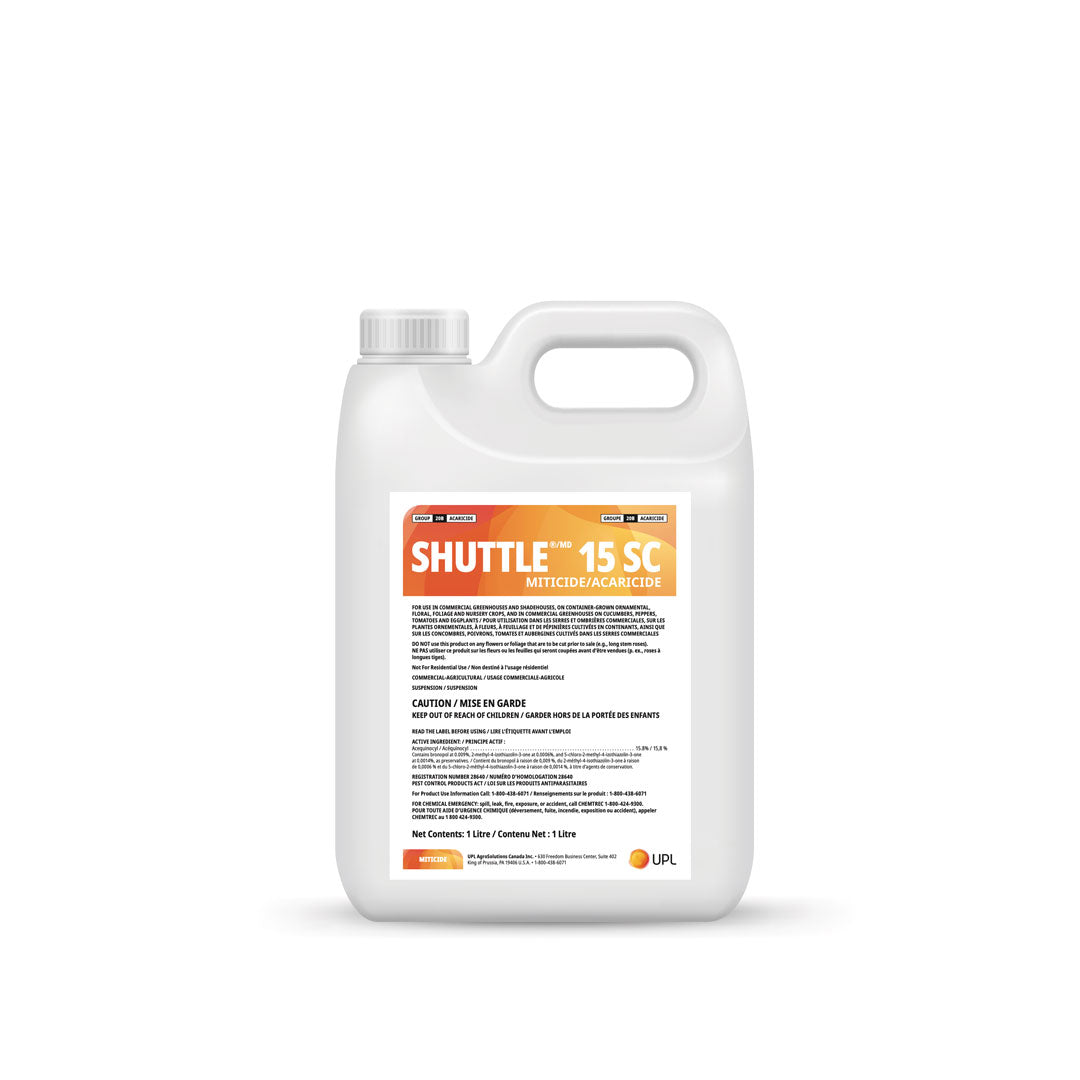 About UPL

UPL's vision is to be an icon for growth, technology and innovation. Their mission is to change the game and to make every single food product more sustainable.

Please Note:

Regulations prohibit sale of pest control products outside Canada. For more information about pest control product regulations within Canada, please refer to this summary.