Bayer
Sivanto Prime
SKU:
1204300
Sivanto® Prime insecticide precisely targets key damaging pests like aphids, leafhoppers, blueberry maggot, scale and psyllids while at the same time having a favourable safety profile for many beneficial insects. Plus it works quickly, which helps preserve the overall health of your crops, stops the spread of diseases and most importantly, protects your investment.
Use
Controls: Aphids, Blueberry maggot, Colorado potato beetle, Leafhoppers, Oystershell scale, San Jose scale, Whiteflies
For a full list of crops and application directions, refer to the product label. Always read and follow label directions.
Active Ingredient
Flupyradifurone - Group 4D

Class
Group 4D insecticide, PCPA # 31452
Documentation



Share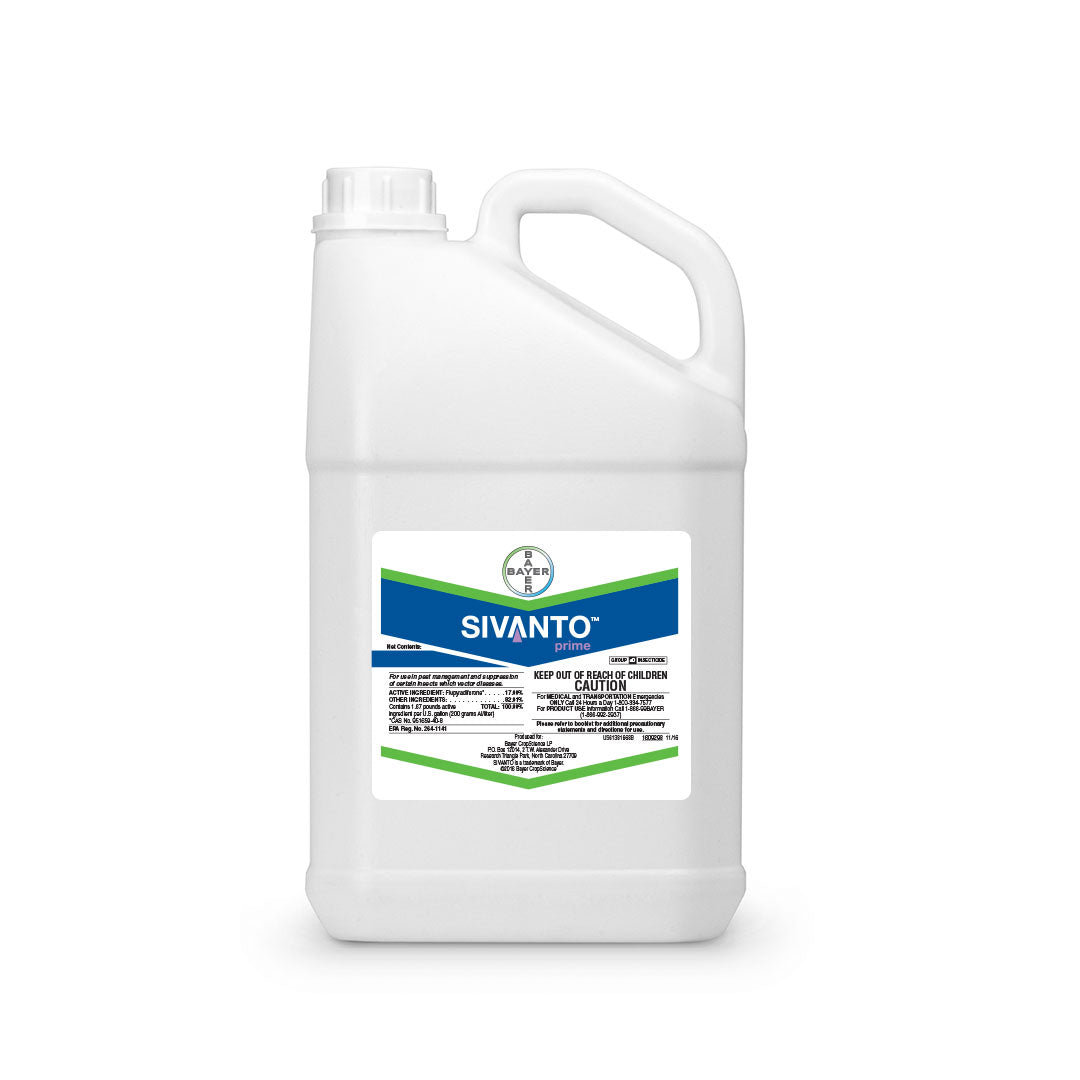 About Bayer

At Bayer, we're harnessing the spirit of innovation to shape what's possible for farmers, consumers, and the planet. Using the creative spark that comes from human ingenuity, we seek to deliver world-class innovation, set new standards in sustainability, and drive digital transformation.

Please Note:

Regulations prohibit sale of pest control products outside Canada. For more information about pest control product regulations within Canada, please refer to this summary.