Orgunique®
Soil Acidifier
SKU:
BF07600333
Soil Acidifier is ideal for acid loving plants like blueberries, rhododendrons, azaleas, heathers and camellias. This product will turn hydrangeas blue by lowering soil pH quickly.
Suitable for use in organic farming according to the Canadian Organic Standard - Inspected by Ecocert Canada.
Directions
Side dress with 110 g (1/4 lb) per m2 (10 sq.ft) or 15-30 g (1-2 tbsp) per plant and cultivate into soil or soilless media. Water in. Reapply in 1-2 months if soil pH needs further adjustment.
Barcode

2 kg: 6 77198 00173 9
800 g: 7 77960 00062 2
Share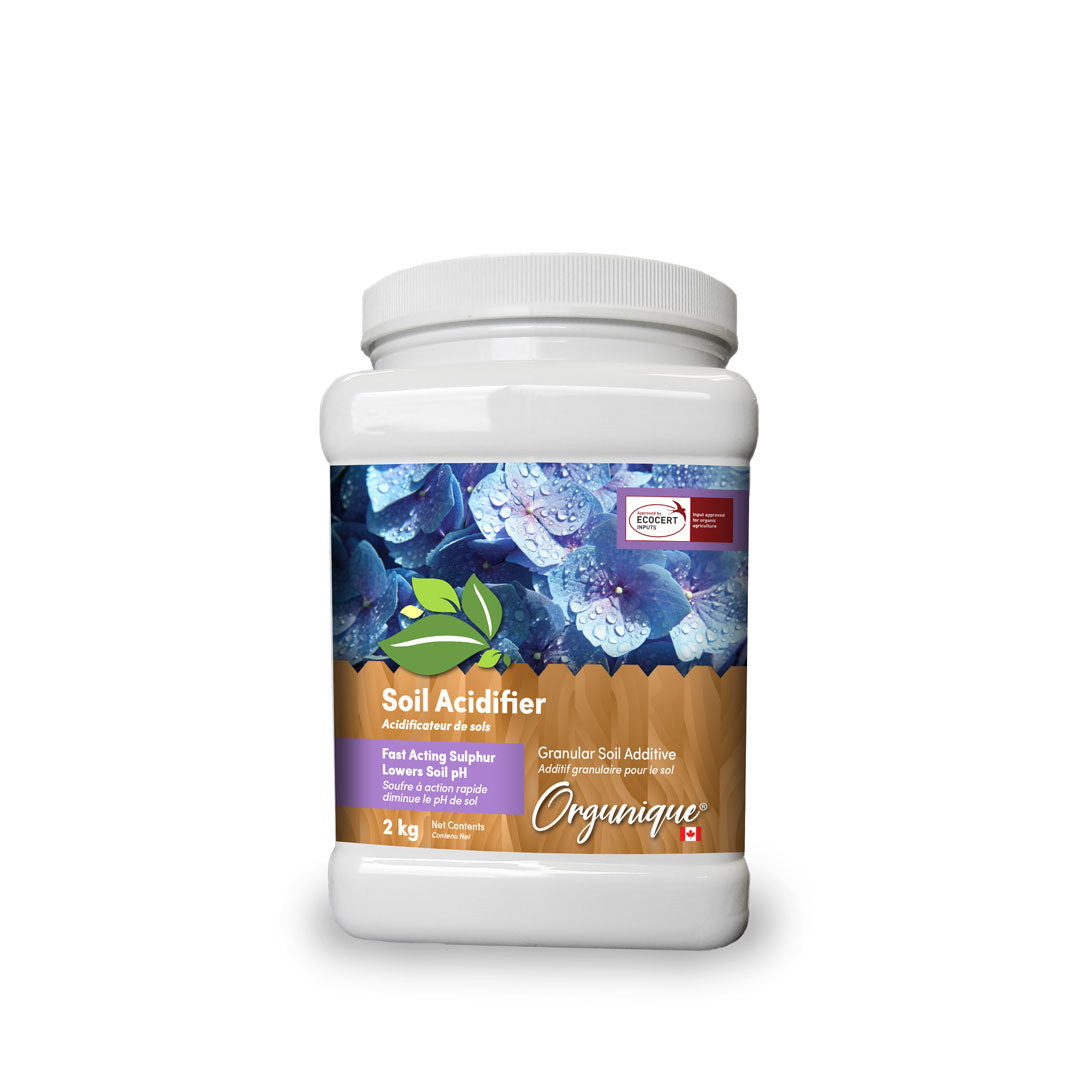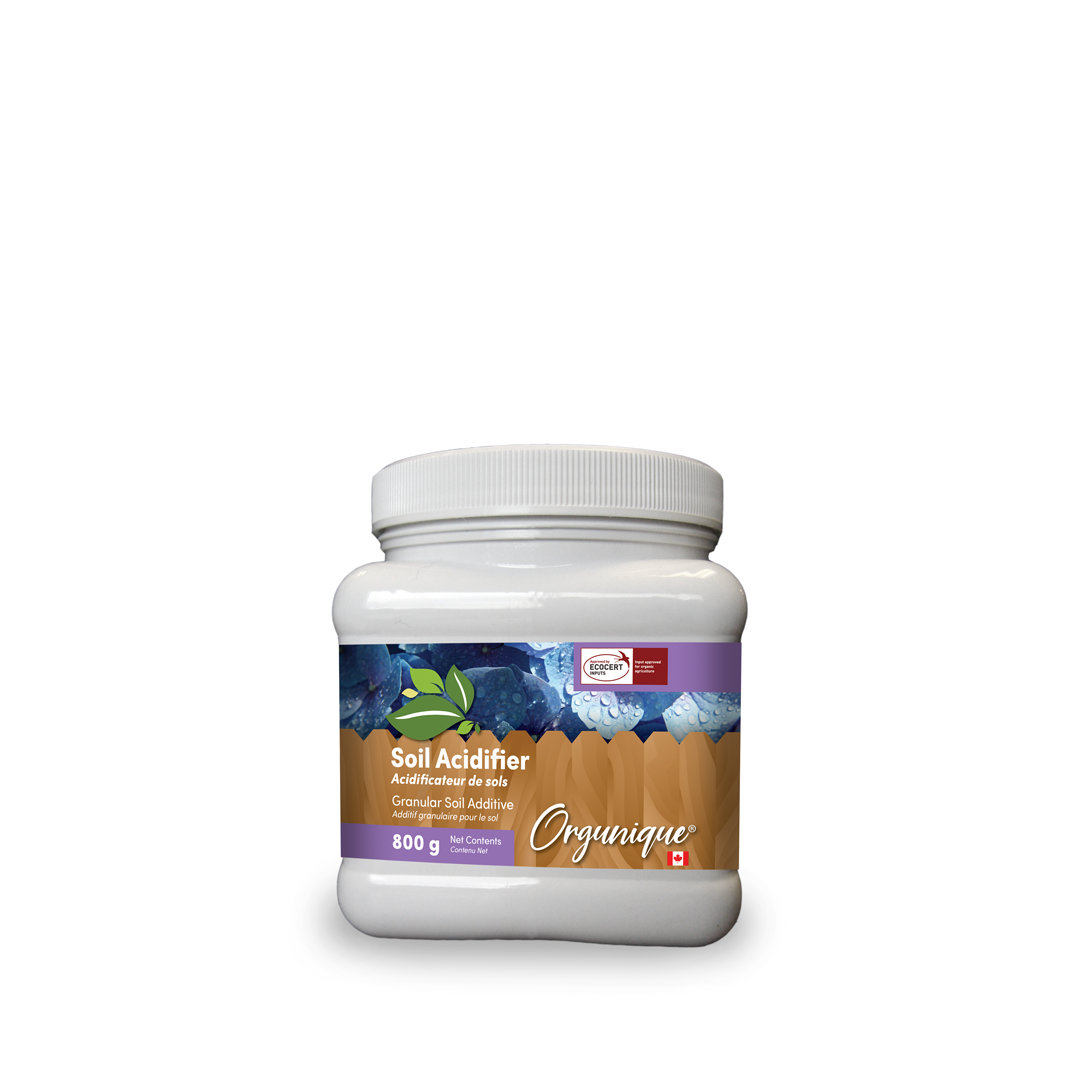 About Orgunique®

Orgunique® is TerraLink's organic brand for Home & Garden Products. Orgunique® products are manufactured locally in TerraLink's organically certified manufacturing plant. They have been tailor-made to satisfy the high demands of even the most discerning homeowners and garden enthusiasts.