Vestaron
Spear-T
SKU:
TL01204688
Spear®-T controls the four major greenhouse pests – aphids, spider mites, spotted-winged drosphila, thrips, and whiteflies – as efficiently as conventional insecticides, and with the safety and sustainability of biologicals. With an excellent safety profile for pollinators and other beneficials, Spear-T also has a short 4-hour restricted-entry interval and 0-day pre-harvest interval. The combination of these characteristics makes Spear T a valuable new tool for greenhouse and field use pest management, and as a safe and versatile rotation partner in integrated pest management programs. (2/case)
Use
For control or suppression of twospotted spider mites, thrips and whiteflies on greenhouse vegetables, ornamentals grown in greenhouses and high tunnels and cannabis grown in greenhouses or other enclosed structures, and against spotted-wing drosophila on fruit trees and berries grown outdoors or in high tunnels.
For a full list of crops and application directions, refer to the product label. Always read and follow label directions.
Active Ingredient
GS-omega/kappa-Hxtx-Hv1a
Class
Group  32  Insecticide
PCPA # 34679
Documentation

Label    |    SDS    |    Tech Sheet



Share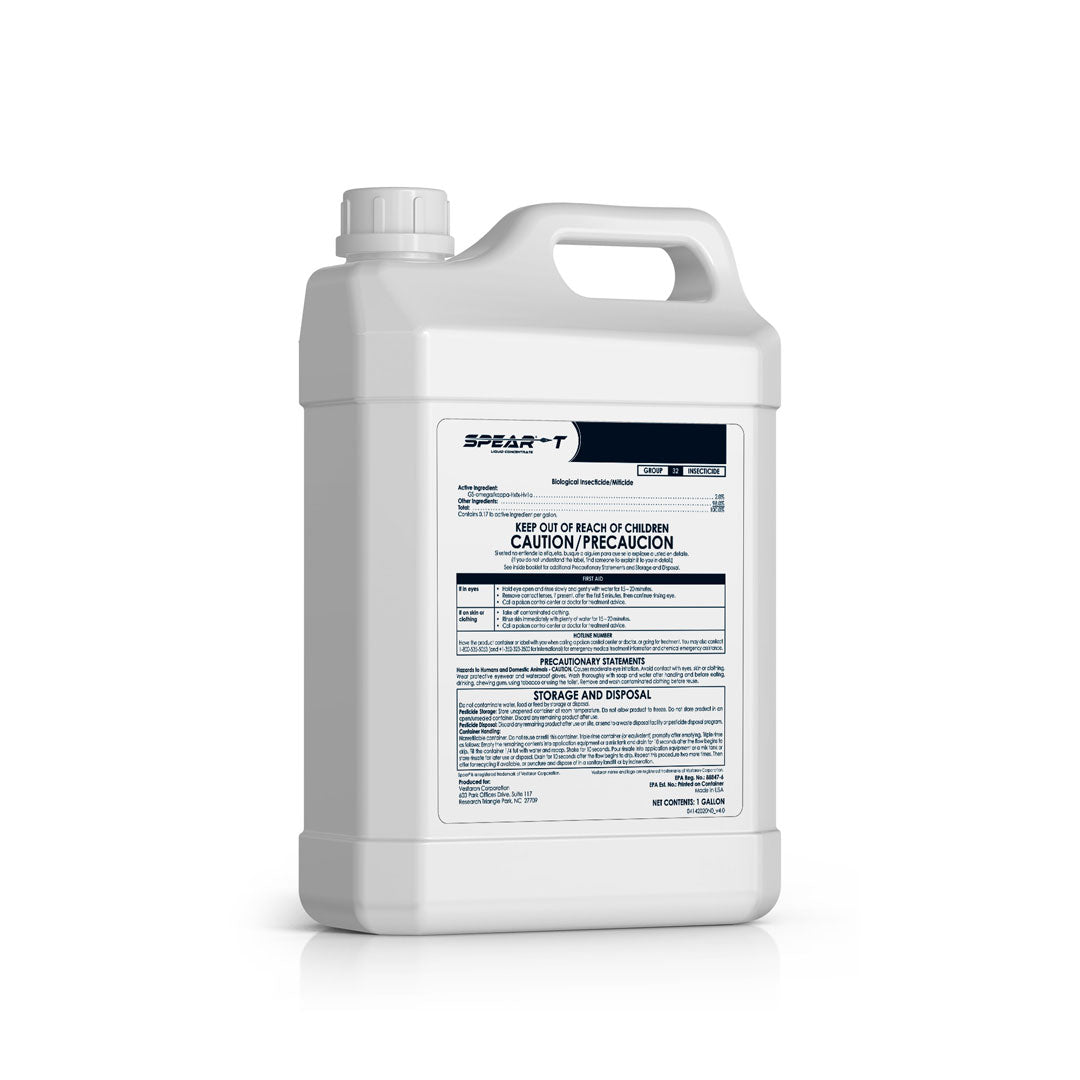 About Vestaron

Vestaron is displacing the theory that you must sacrifice efficacy for the safety benefits of using a biological. Our biologicals work!

Please Note:

Regulations prohibit sale of pest control products outside Canada. For more information about pest control product regulations within Canada, please refer to this summary.