Bioworks
Suffoil-X
SKU:
1202395
SuffOil-X is an insecticide, acaricide and fungicide. It is a unique concentrate of pre-emulsified, highly refined, high paraffinic, low aromatic oil. It is the ideal choice for effective insect, mite and disease control in a broad range of greenhouse and nursery ornamentals, field grown and greenhouse vegetables, tree fruits, small fruits and hops.
Use
Suffocates eggs, larvae, nymphs and adult soft-bodied insects and mites
Excellent compatibility with pesticides labeled for use with oil
Penetrates dense spots in plant canopy
Exempt from residue tolerance
NEW: Minor Use Label Expansion for the Use of SuffOil-X for the suppression of spider mites and/or to deter feeding by aphids on peanuts, greenhouse strawberry, root and tuber vegetables, field and greenhouse leafy vegetables, tree nuts, herbs, spices, stalk, stem and leaf petioles, field and greenhouse Asian water spinach, and globe artichoke, and for the suppression of powdery mildew (Podosphaera macularis) on greenhouse strawberry.
For a full list of crops and application directions, refer to the product label. Always read and follow label directions.
Active Ingredient

Ecocert approved, PCPA # 33099
Documentation
Share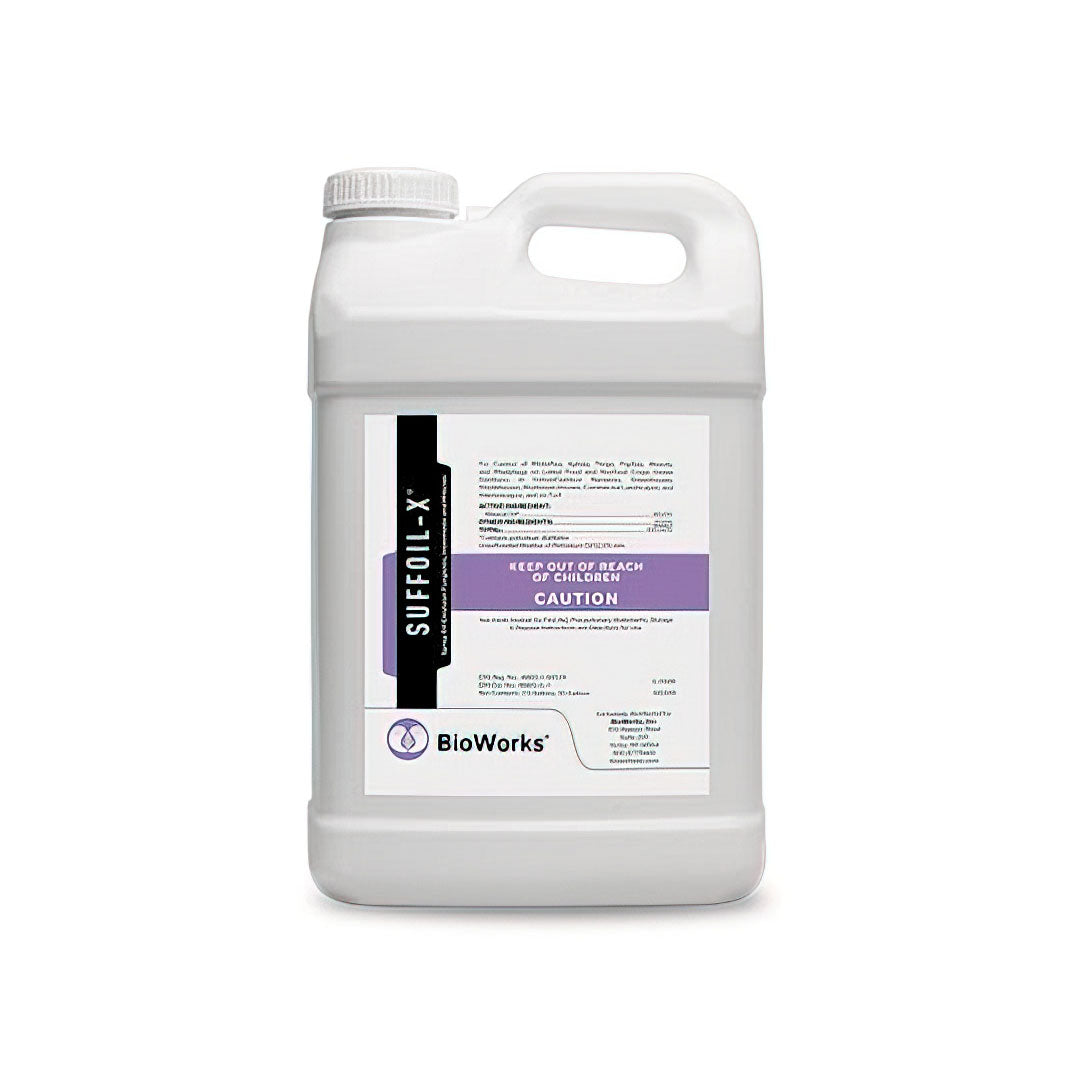 About Bioworks

BioWorks believe that How You Grow Matters™. That's why they are committed to bringing you products that are environmentally sound, products that work and products that fit within your operational growing plan. Bioworks products are effective alternatives or additions to traditional chemical programs whether it's for disease control, insect control or plant nutrition.

Please Note:

Regulations prohibit sale of pest control products outside Canada. For more information about pest control product regulations within Canada, please refer to this summary.