Valent
Sumagic
SKU:
1206200
Consistent and reliable, Sumagic® delivers more marketable, attractive and compact ornamentals with an increased shelf life.
Encourages denser, compact growth
Increases plant shelf life
Produces plants with denser, more consistent compact growth with increased plant shelf life
No phytotoxicity when used according to label directions
Uses

SUMAGIC Plant Growth Regulator can be used to retard the growth of Poinsettias, Chrysanthemums, Easter Lilies and Geranium and Bedding Plant Species.
SUMAGIC Plant Growth Regulator may be used on greenhouse tomato seedling for field transplanting only.
For a full list of crops and application directions, refer to the product label. Always read and follow label directions.
Active Ingredient
Class
PCPA # 25781
Documentation
Share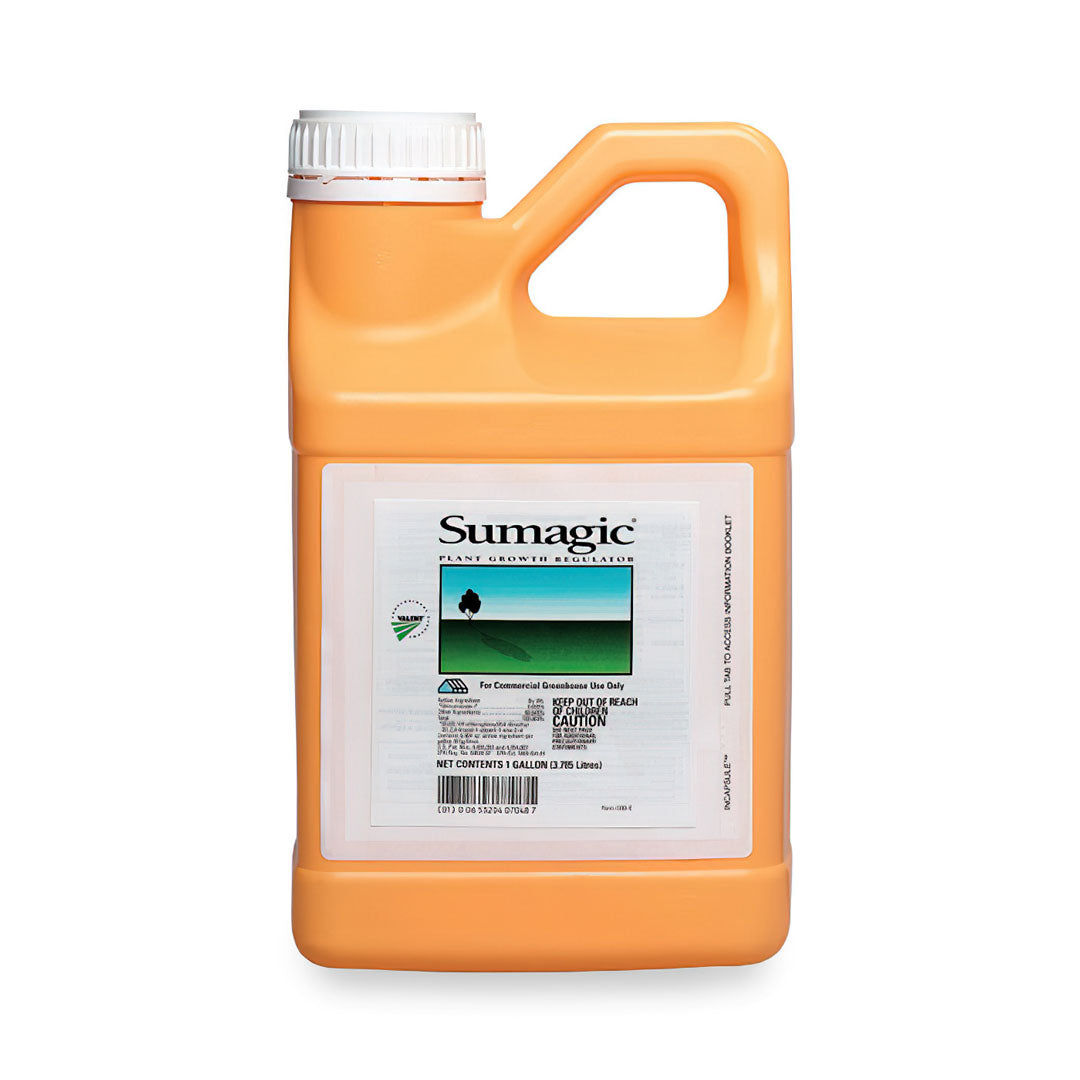 About Valent

Valent's vision is to lead North American agricultural markets in sustainable production practices and be the trusted brand of choice for professional growers by integrating biorational, botanical and conventional chemistry innovation, scientific advances, value-added services and expertise.

Please Note:

Regulations prohibit sale of pest control products outside Canada. For more information about pest control product regulations within Canada, please refer to this summary.