GardenPRO®
Super Phosphate
SKU:
TL07145243
Super Phosphate 0-45-0 is the ideal product for stimulating strong root growth in
all your outdoor plants.
Directions

New Planting & Garden Beds: Mix 0.5 kg (1 lb) per 5 m2 (50 sq.ft.) of soil, or one small handful per planting hole. Cover fertilizer with 2 cm (1 in) of soil before planting.
Barcode

7 77960 40120 7
Share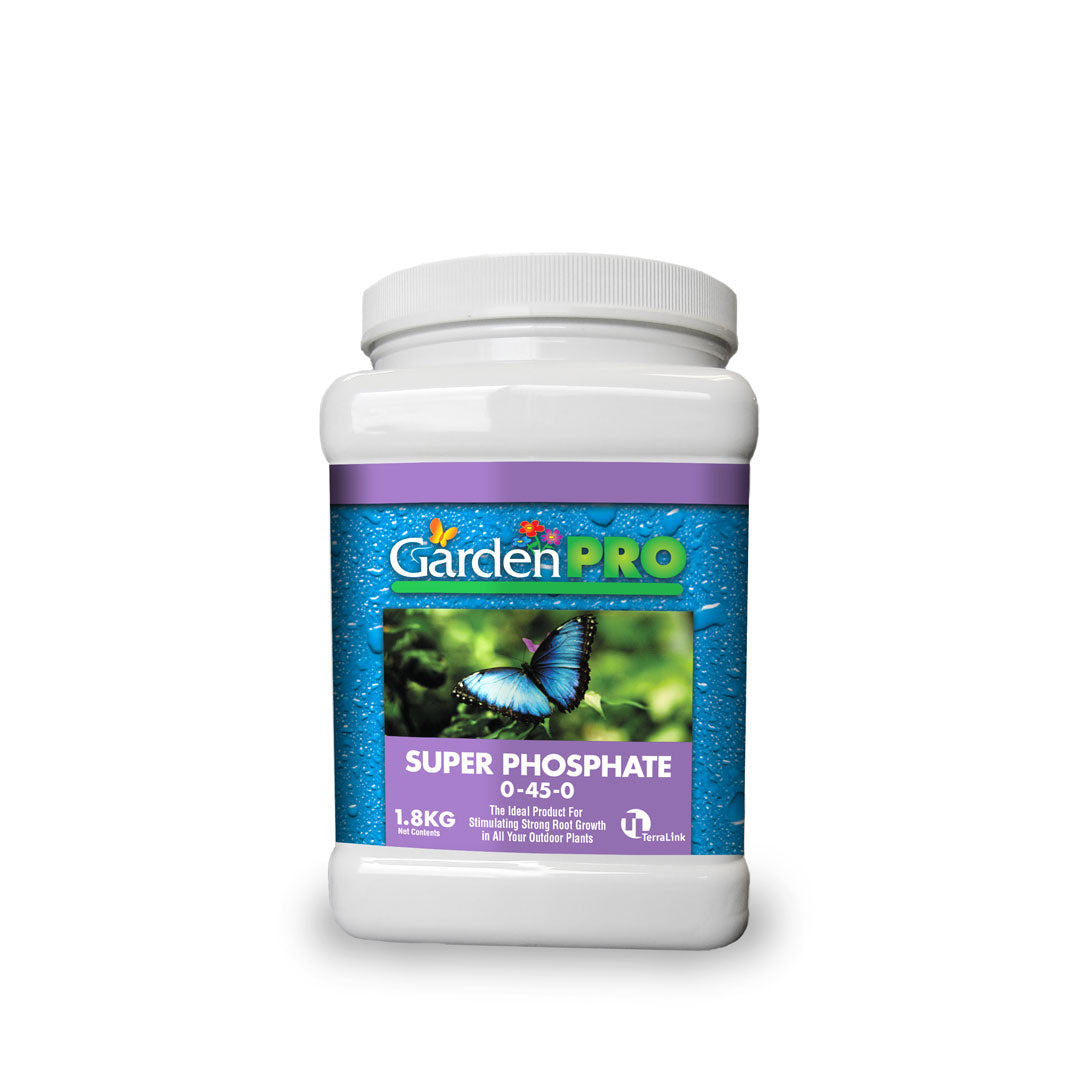 About GardenPRO®

GardenPRO® is TerraLink's original brand for home & garden products. GardenPRO® products are manufactured locally in TerraLink's 100% Canadian owned manufacturing plant. They have been tailor-made to satisfy the high demands of even the most discerning homeowners and garden enthusiasts.