GardenPRO®
Superstarter 10-52-10 Water Soluble
SKU:
TL07307784
High in phosphorus for strong and rapid root growth. Dissolves easily in water.
Directions
Mix 15mL (1 tbsp) per 4 L of water. Apply approximately 250 mL (1 cup) solution per plant. Use when transplanting seedlings or bedding plants. In hot weather use one half the recommended rate of application.
Barcodes

1.2 kg: 7 77960 00055 4
400 g: 7 77960 00054 7
Share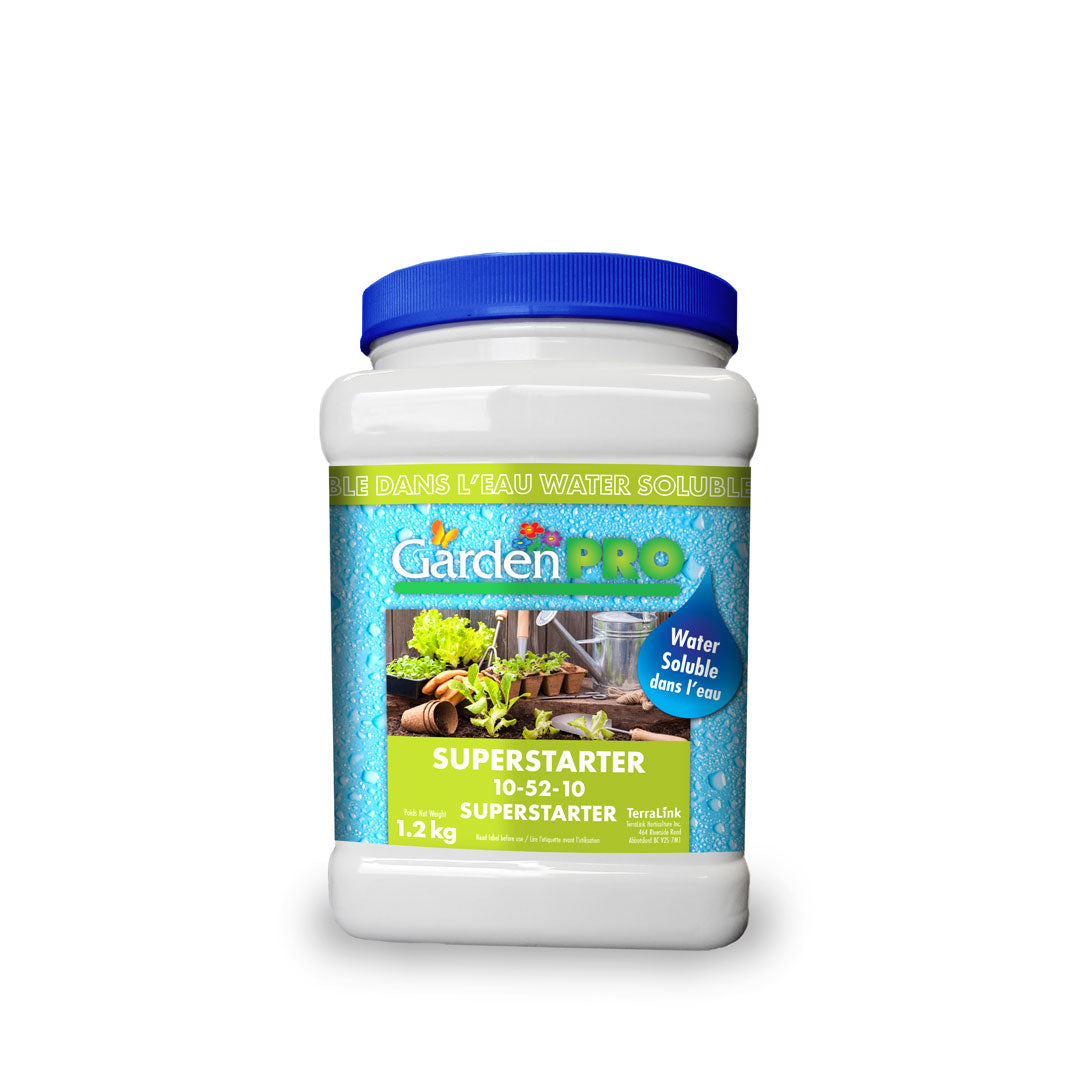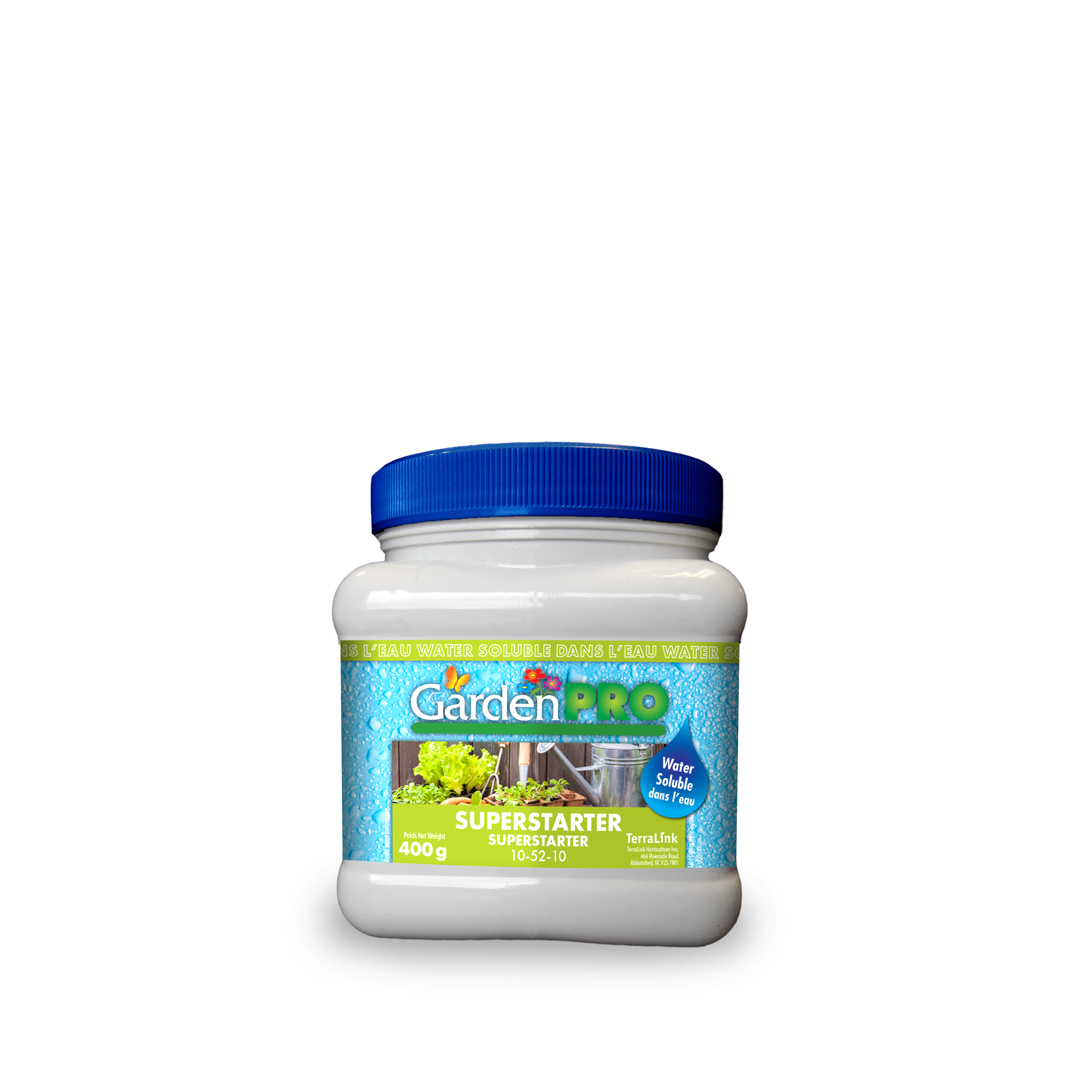 About GardenPRO®

GardenPRO® is TerraLink's original brand for home & garden products. GardenPRO® products are manufactured locally in TerraLink's 100% Canadian owned manufacturing plant. They have been tailor-made to satisfy the high demands of even the most discerning homeowners and garden enthusiasts.