Syngenta
Switch
SKU:
1206260
Count on Switch for excellent protection against Botrytis bunch rot in grapes and Botrytis fruit rot in blueberries. In ginseng, Switch 62.5WG provides effective Botrytis grey mould and Alternaria blight activity.
Convenient pre-mix delivers two modes of action again Botrytis
Protects leaves and fruit by controlling diseases on the plant surface and within the plant
Attacks Botrytis at four different stages in the pathogen life cycle, providing long-lasting control
Use
Switch is a broad spectrum fungicide for the control or suppression of diseases on field grown onions, strawberries, blueberries, raspberries, blackberries, carrots, mustard greens, turnip greens, cabbage, lentils and beans, ginseng, numerous root vegetables, spinach, field peppers and tomatoes, and grapes.
For a full list of crops and application directions, refer to the product label. Always read and follow label directions.
Active Ingredient

Cyprodinil & Fludioxonil

Class
Group  9+12  Fungicides
PCPA # 28189
Documentation
Share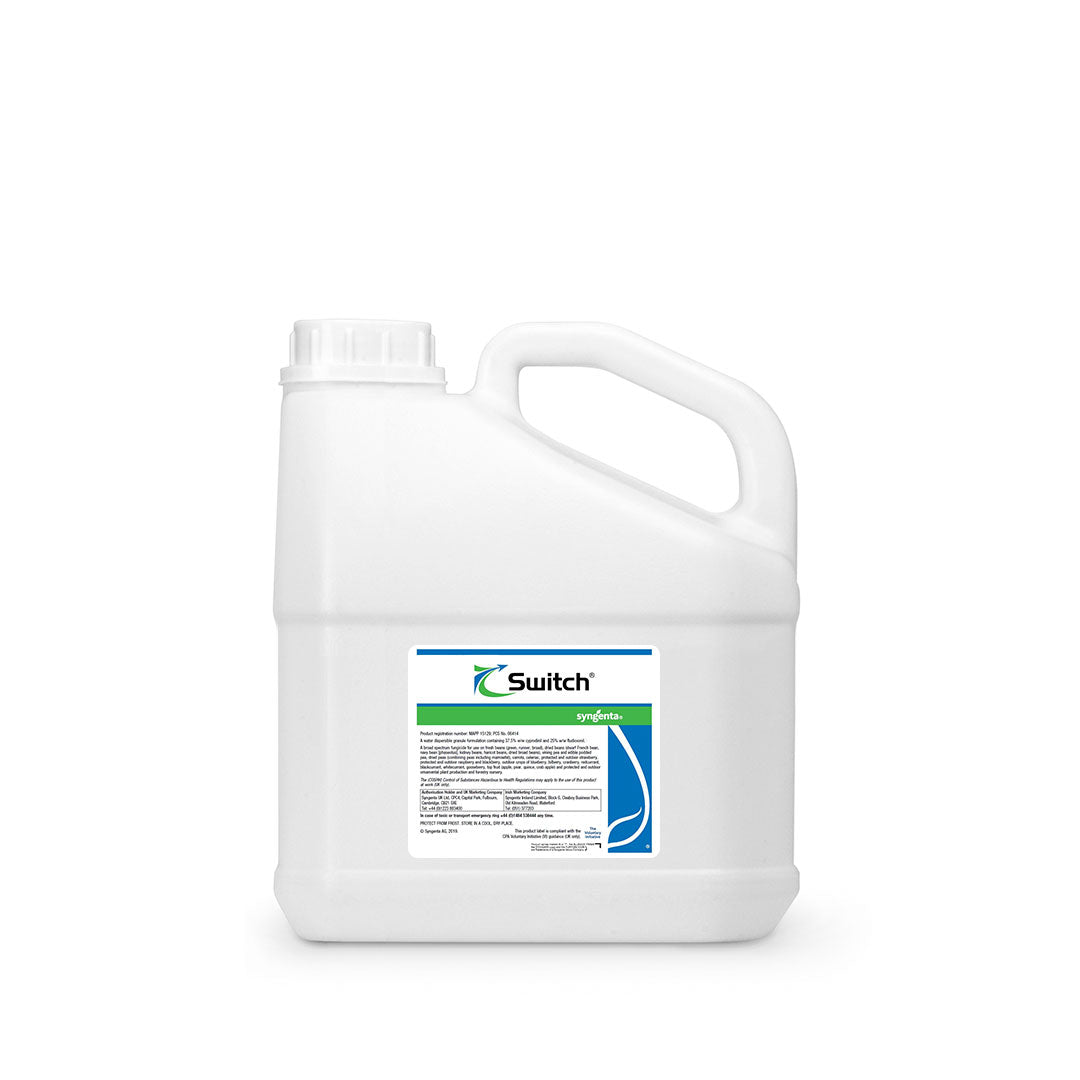 About Syngenta

Syngenta is a leading science-based agtech company. We help millions of farmers around the world to grow safe and nutritious food, while taking care of the planet.

Please Note:

Regulations prohibit sale of pest control products outside Canada. For more information about pest control product regulations within Canada, please refer to this summary.