BASF
Titan
SKU:
1207820
Titan® insecticide provides early season protection from challenging insect pests such as, aphids, Colorado potato beetle, potato flea beetle, potato leafhopper, and also provides suppression of wireworms in potatoes. 
Use
Registered for use on potatoes to manage the following pests: Wireworm, aphid (including potato, green peach, foxgloveand buckthorn aphids), Colorado potato beetle, potato leafhopper, potato flea beetle.
For a full list of crops and application directions, refer to the product label. Always read and follow label directions.

Active Ingredient
Group  4  insecticide
PCPA # 27449
Documentation

Label   |   SDS   |   Tech Sheet


Share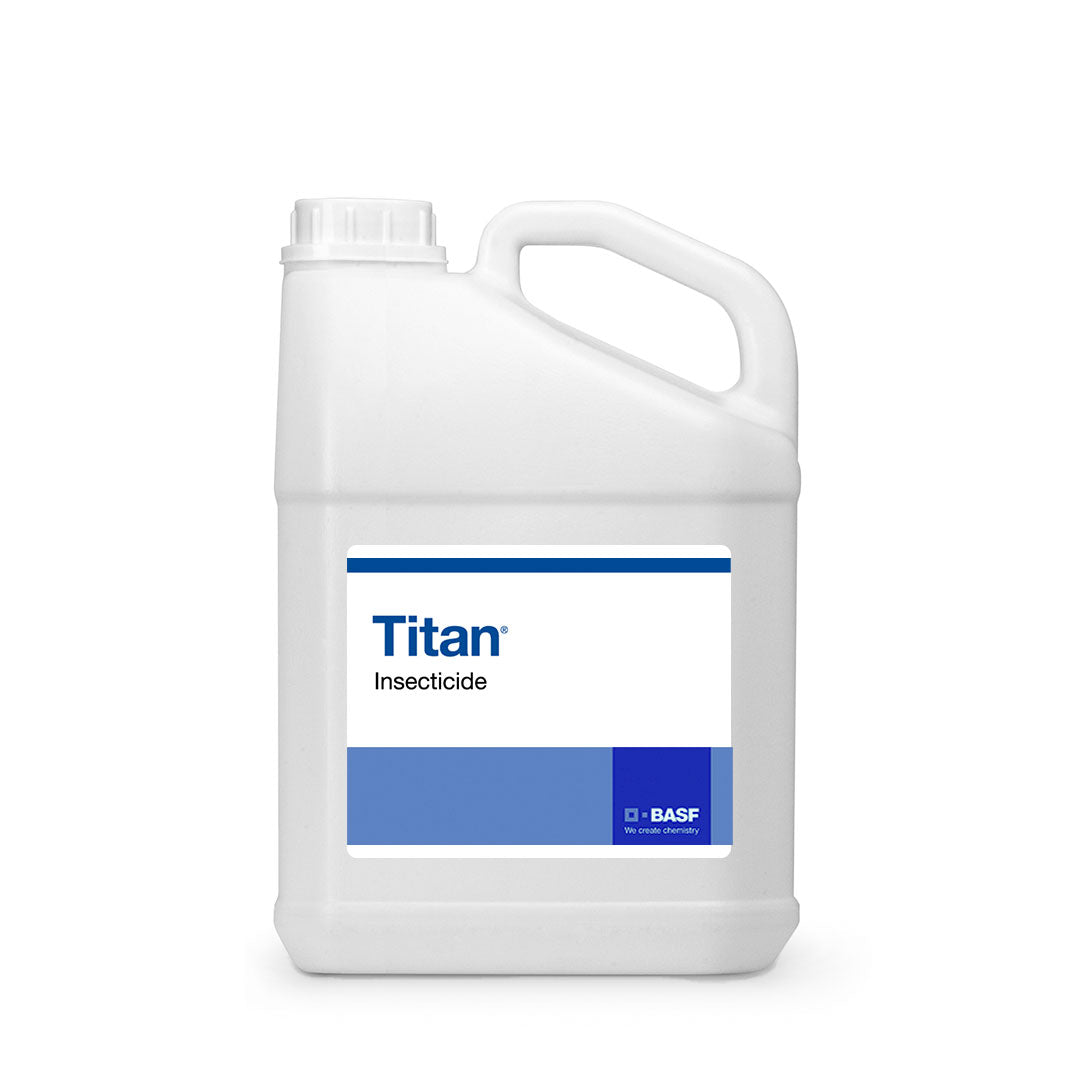 About BASF

At BASF, constant innovation is at the core of what they do. They are dedicated to providing the products, support and resources growers need to overcome agronomic challenges and get the most out of every acre.

Please Note:

Regulations prohibit sale of pest control products outside Canada. For more information about pest control product regulations within Canada, please refer to this summary.