Belchim
Torrent 400 SC
SKU:
1207810
Torrent 400SC prevents diseases caused by oomycete fungi in a range of ornamental plants & vegetable crops grown in greenhouse or outdoors.
Torrent 400SC effectively controls a variety of root rots, foliar blight and downy mildew at all stages of the life cycle.
Contact fungicide with anti-sporulating effects and some systemic activity to help protect plants and minimize cosmetic damage

Low use rate – fewer containers to handle

Excellent partner for IPM resistance management

Use

For use on: Greenhouse peppers & cucumbers, greenhouse and outdoor ornamentals, and tomato, pepper & cucumber transplants, carrots, spinach, basil, beans, cole crops, grapes, hops, caneberry such as raspberry, bulb vegetables.


Key diseases targeted: 
Pythium crown & root rots, Phytophthora crown & root rots, Phytophthora foliar blight, Downy mildew.
For a full list of crops and application directions, refer to the product label. Always read and follow label directions.
Active Ingredient

Class
Group  21  Fungicide
PCPA # 30392
Documentation
Share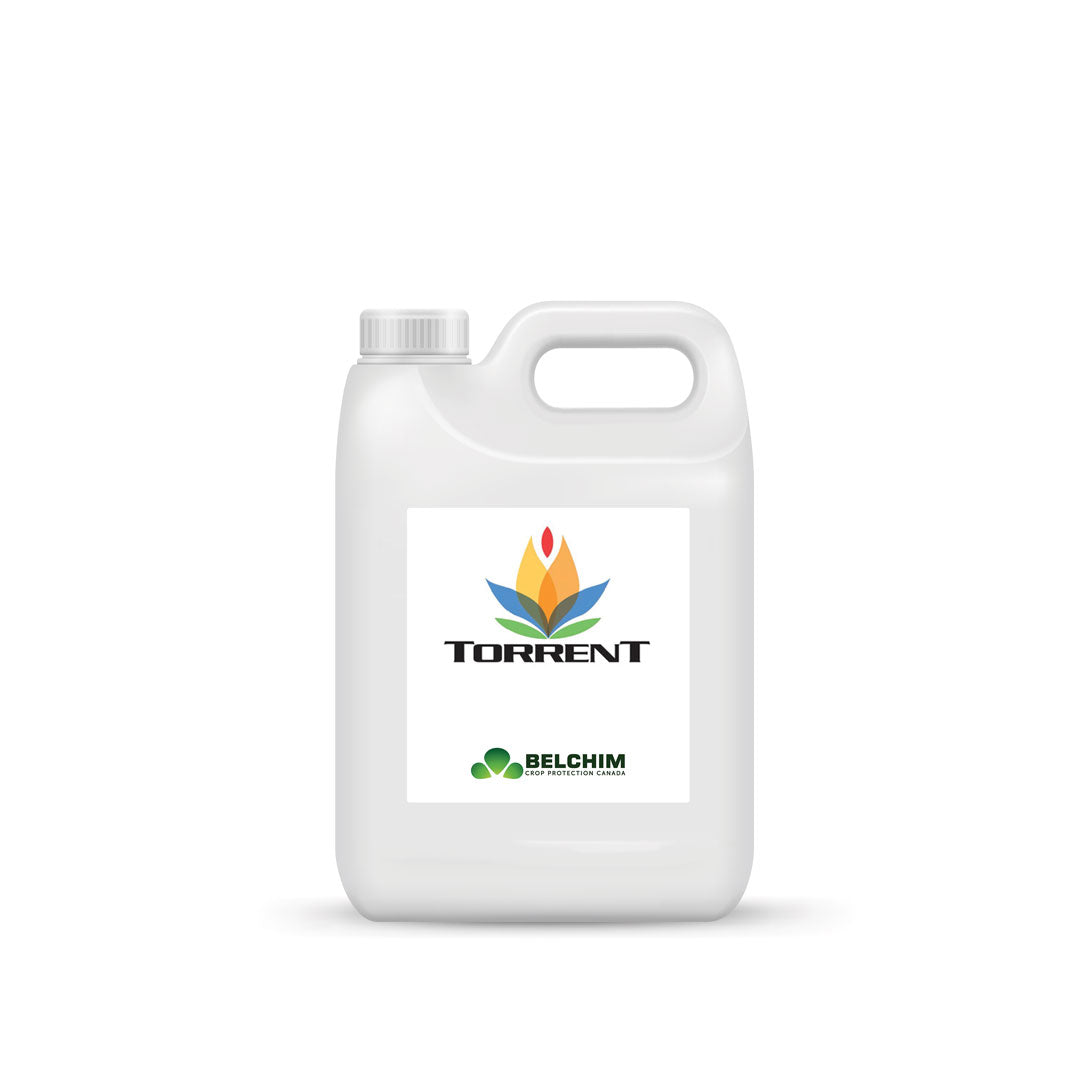 About Belchim

Belchim Crop Protection Canada develops, registers, and markets protection, nutritional and management products for agricultural crops, turf & golf courses, industrial vegetation management and forestry across Canada. We work closely with end users and supply partners to evaluate market needs, and to provide cost effective products that offer superior performance.

Please Note:

Regulations prohibit sale of pest control products outside Canada. For more information about pest control product regulations within Canada, please refer to this summary.