Nufarm
Trillion
SKU:
1208140
Trillion®  turf herbicide delivers the hard-hitting answer to tough turf weeds including dandelion, chickweed, plantain and creeping Charlie. 
Use
Registered for use on turfgrass – including golf courses, sod farms, and municipal, industrial and residential turf.
Weeds controlled: Bedstraw, Black medic (yellow clover), Buttercup, Chickweed, Clovers, Daisy species (English and ground), Dandelion, Devil's paint brush, Ground ivy (creeping Charlie), Heal-all, Ironweed, Knotweed, Plantain, Poison ivy, Ragweed, Shepherd's-purse.
For a full list of crops and application directions, refer to the product label. Always read and follow label directions.
Active Ingredient
2,4-D (31.0%), mecoprop-p (17.0%), dicamba (4.0%)
Class
Group  4  herbicide
PCPA # 27972
Documentation

Label   |   SDS    |   Tech Sheet
Share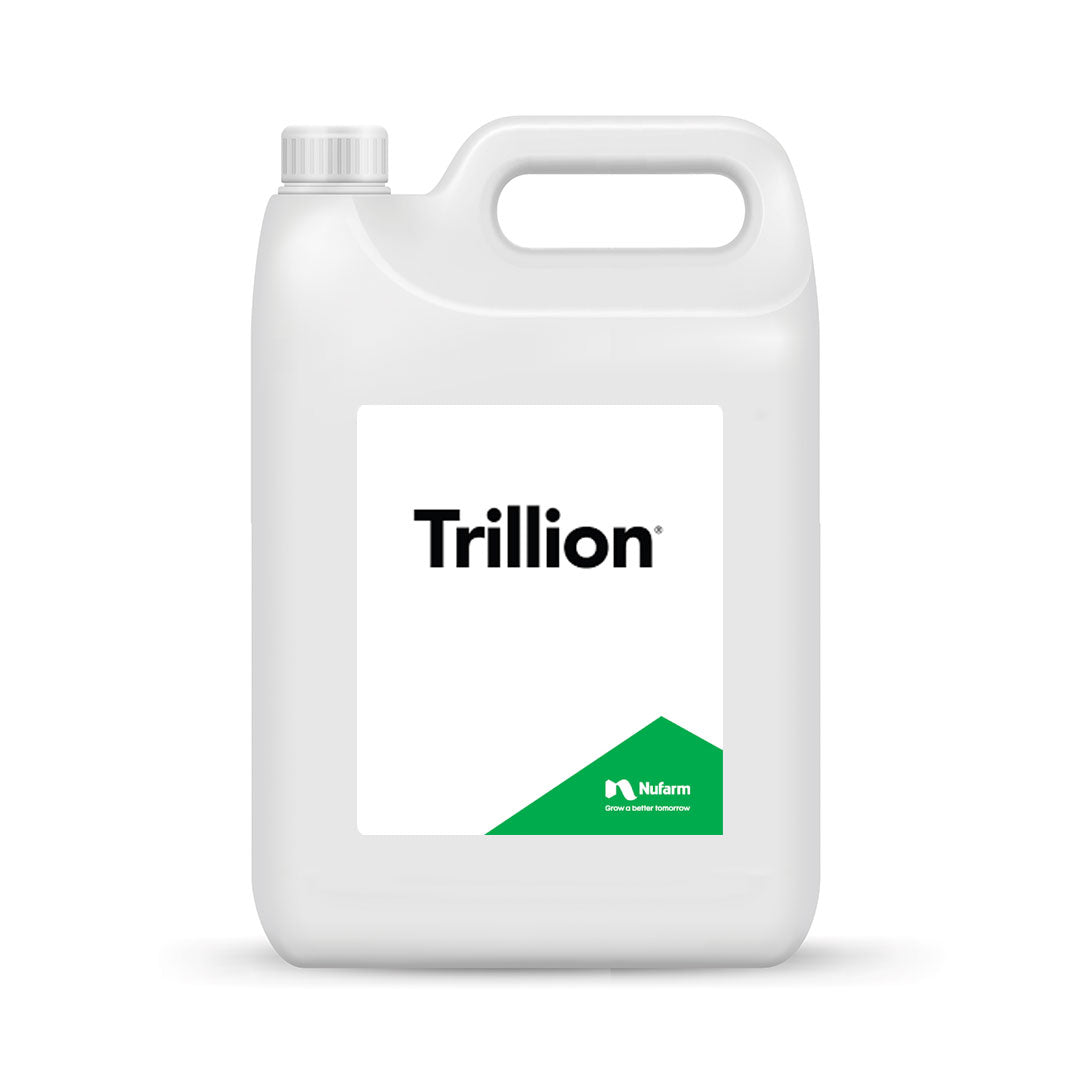 About Nufarm

You can be assured that the Nufarm products you have purchased are manufactured to the highest quality standards and when applied according to the label instructions will perform as stated on the label. That is the Nufarm promise.

Please Note:

Regulations prohibit sale of pest control products outside Canada. For more information about pest control product regulations within Canada, please refer to this summary.