Belchim
Tristar
SKU:
1208000
TriStar 70WSP is a broad spectrum, systemic insecticide that controls a number of important greenhouse and nursery pests including whiteflies, aphids and leafhoppers.
TriStar comes in easy to use water-soluble packages, and goes into solution very easily. TriStar is an effective and economical option for both preventative control programs, or as a late-season cleanup.
Use
For use on: Greenhouse and Nursery Ornamentals, Greenhouse and Outdoor Cut Flowers, Greenhouse Tomatoes, Greenhouse Peppers, Christmas Trees. 
For the management of: European pine sawfly, Aphids, Tentiform leafminer, Leafhoppers, Whiteflies.
For a full list of crops and application directions, refer to the product label. Always read and follow label directions.
Active Ingredient

Class
Group  4  Insecticide
PCPA # 27127
Documentation
Label    |    SDS    |    Tech Sheet
Share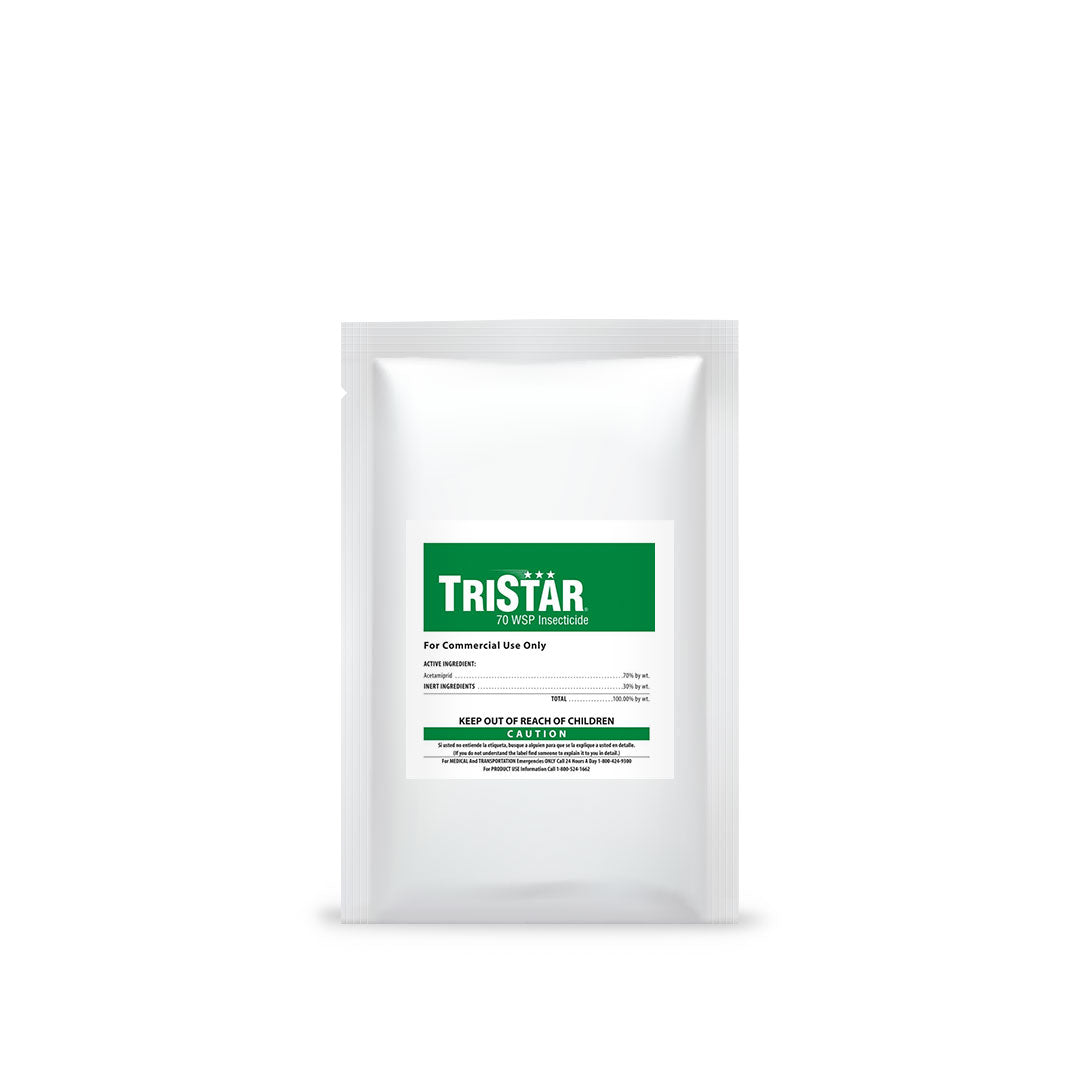 About Belchim

Belchim Crop Protection Canada develops, registers, and markets protection, nutritional and management products for agricultural crops, turf & golf courses, industrial vegetation management and forestry across Canada. We work closely with end users and supply partners to evaluate market needs, and to provide cost effective products that offer superior performance.


Please Note:

Regulations prohibit sale of pest control products outside Canada. For more information about pest control product regulations within Canada, please refer to this summary.