Plant-Prod
Vendex 50 WP
SKU:
1210190
Vendex 50WP is a wettable powder miticide. It is used for controlling two-spotted spider mites on ornamental plants and nursery stock grown in greenhouses and outdoors as well as in greenhouse cucumbers and tomatoes. Not highly injurious to beneficial mites and non-toxic to honey bees.
Use
For use on: Ornamental plants, nursery stock and greenhouse cucumbers and tomatoes.
For a full list of crops and application directions, refer to the product label. Always read and follow label directions.
Active Ingredient
Class
Group  12  Acaricide
PCPA # 16309
Documentation

Share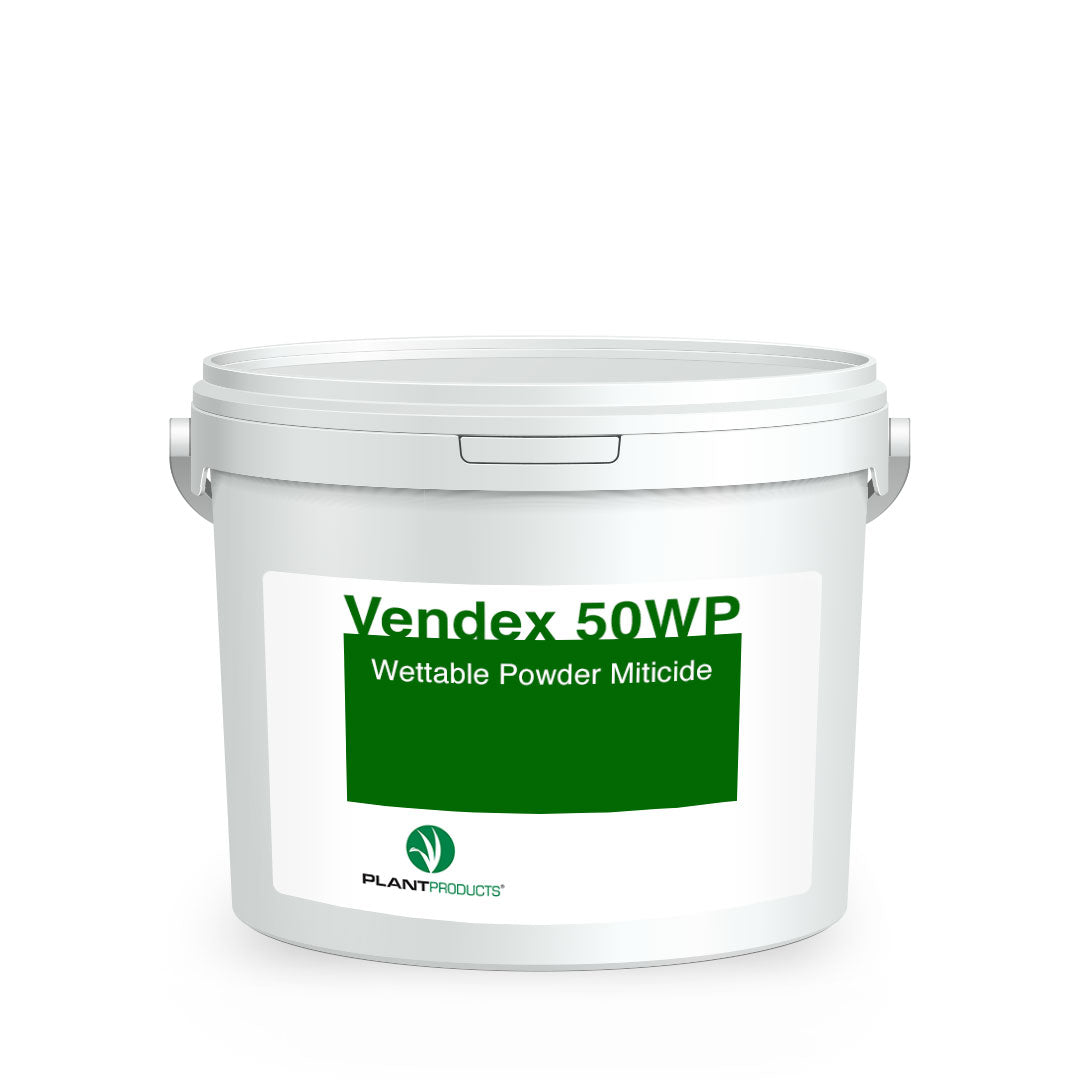 About Plant-Prod

Plant-Prod is the trading name of Master Plant-Prod Inc. with headquarters in Greater Toronto, Canada.
The company has been in business since 1945 manufacturing high quality soluble fertilizers for growers of high value crops, including the horticultural industry, greenhouse vegetables and other growers with demanding requirements. Plant-Prod's mission is to provide best in the world soluble plant nutrition.

Please Note:

Regulations prohibit sale of pest control products outside Canada. For more information about pest control product regulations within Canada, please refer to this summary.