BASF
Vivando
SKU:
1209990
Unique mode of action for powdery mildew control, including resistant biotypes.
Targets several stages of powdery mildew disease cycle to prevent initial infection and stop disease spread
Improved coverage of fruit and foliage through rapid uptake and vapour activity
Wide application window for grapes, cherries, cucurbits, fruiting vegetables, hops and peaches
Once applied, Vivando® moves both systemically and in the vapour phase to prevent powdery mildew infection of both foliage and fruit.
Use
For use on: Cherries, grapes, peaches, hops, cucurbits, fruiting vegetables

Controls: Powdery mildew
For a full list of crops and application directions, refer to the product label. Always read and follow label directions.
Active Ingredient
Group  50  Fungicide
PCPA # 29765
Documentation

Label   |   SDS   |  Tech Sheet


Share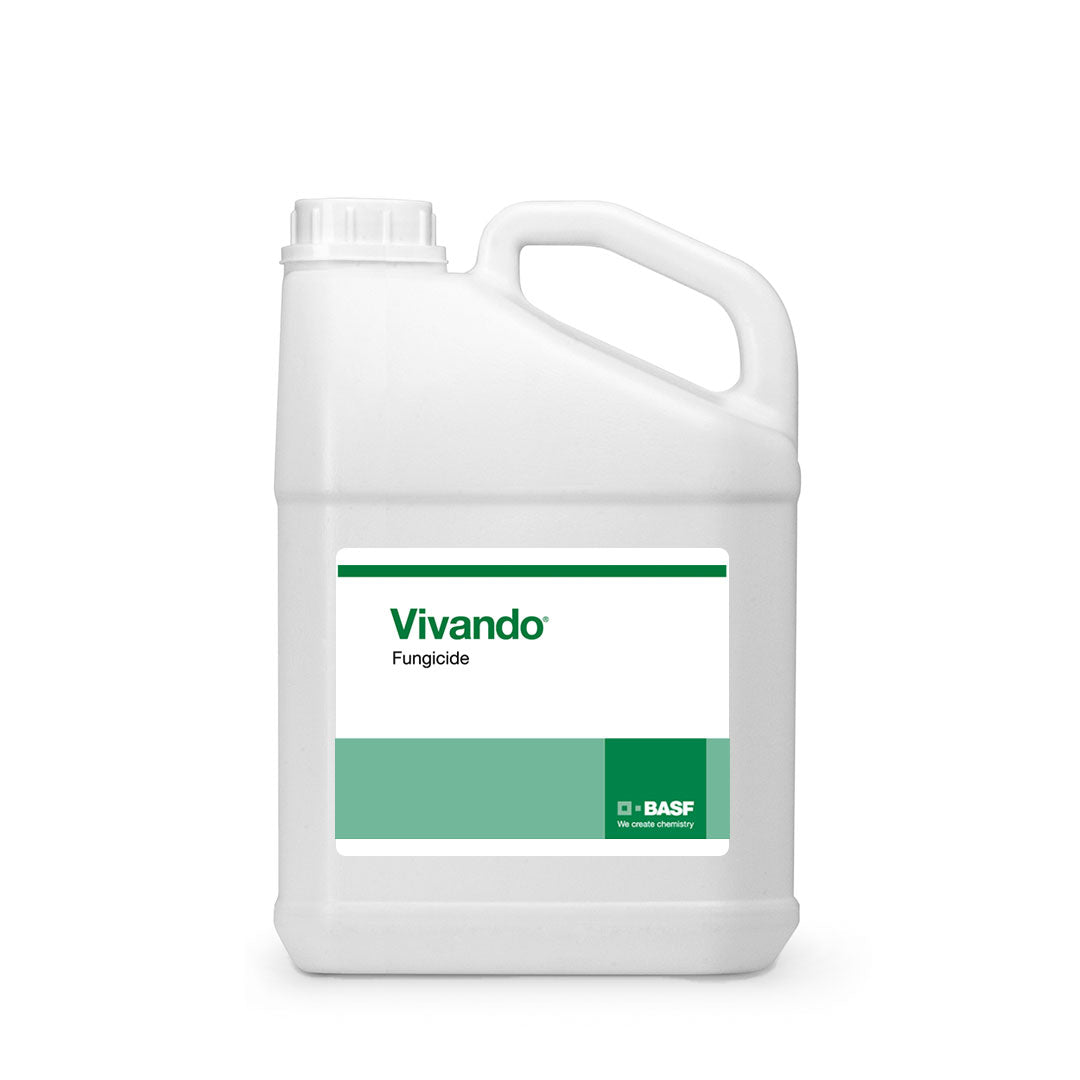 About BASF

At BASF, constant innovation is at the core of what they do. They are dedicated to providing the products, support and resources growers need to overcome agronomic challenges and get the most out of every acre.

Please Note:

Regulations prohibit sale of pest control products outside Canada. For more information about pest control product regulations within Canada, please refer to this summary.