CountryGREEN®
Waterwise Lawn Seed
SKU:
TL02121990
Creates an attractive, fine-textured lawn in full sun to moderate shade. Low maintenance, drought tolerant. A wise choice for areas with watering restrictions. Contains four premium varieties of fine fescues.
Directions

Overseeding:
SUGGESTED SEEDING RATE: 5 - 7 lbs / 1,000 sq.ft.
Recommendations for growing a Waterwise Lawn
The key to a successful Waterwise Lawn is strong establishment. Just as with other plants, seedlings are vulnerable and need special care. Waterwise Lawns are best seeded in the cool, moist conditions of spring or fall. Although a Waterwise Lawn will grow on most types of soil, it is not recommended for poorly-drained areas with standing water. If seeding onto very sandy soil, the addition of an organic amendment or topsoil is recommended. (Six to eight inches of soil is needed to establish a lawn.) As with most soils, topsoil is often full of weed seeds. If using new topsoil, or if planting on recently cleared or cultivated land, seeding should be delayed and the soil should be kept moist to allow any weed seeds that may be present to grow. The weeds can then be removed before seeding the lawn. Once seeded, a Waterwise Lawn should be treated the same as any new lawn. It should be kept moist, fertilized and limed as needed. All lawns, Waterwise included, take about a year to become fully established, at which time, less water and fertilizer will be required. Once established, a deep watering only twice a month in summer is recommended to keep the lawn in good health. The lawn will indicate the need for water or fertilizer by a dullness in its normally dark green colour. If needed, use Orgunique Lawn Food at seeding, then through the growing season for a healthy, eco-smart lawn. If left unmown, Waterwise grass blades will grow to about 8 inches and will lay over (seed heads may also appear), resulting in a "swirling" appearance; it's softer and less uniform than a traditional lawn. If a more manicured look is desired, mow to a height of about 3 inches. When mowing, grass clippings should be mulched and left to return nutrients to the soil. In winter, under a lot of snow, a Waterwise Lawn will go dormant and brown. With little or no snow, it should stay green through the winter.
Overseeding can be done with Waterwise Lawn seed. The seed must make firm contact with the soil in order to establish and the instructions above should be followed. If existing lawns are overseeded with Waterwise Lawn seed once or twice a season for several seasons, eventually the Waterwise Lawn will out-compete the existing lawn and become established. A Waterwise Lawn tolerates moderate traffic. As with any grass, if used in an area of high traffic, overseeding may be needed.  
Quick reference for lawn establishment
Properly prepare seedbed (see above). Broadcast seed in two directions at a rate of 5-7 lbs/ 1,000 sq.ft. Once seeded, lightly rake or roll over the area to ensure the seed makes good contact with the soil. Keep seed moist through germination. Water well through the first season.
Barcodes

2 kg: 0 64716 02336 4
20 kg: Special Order
Share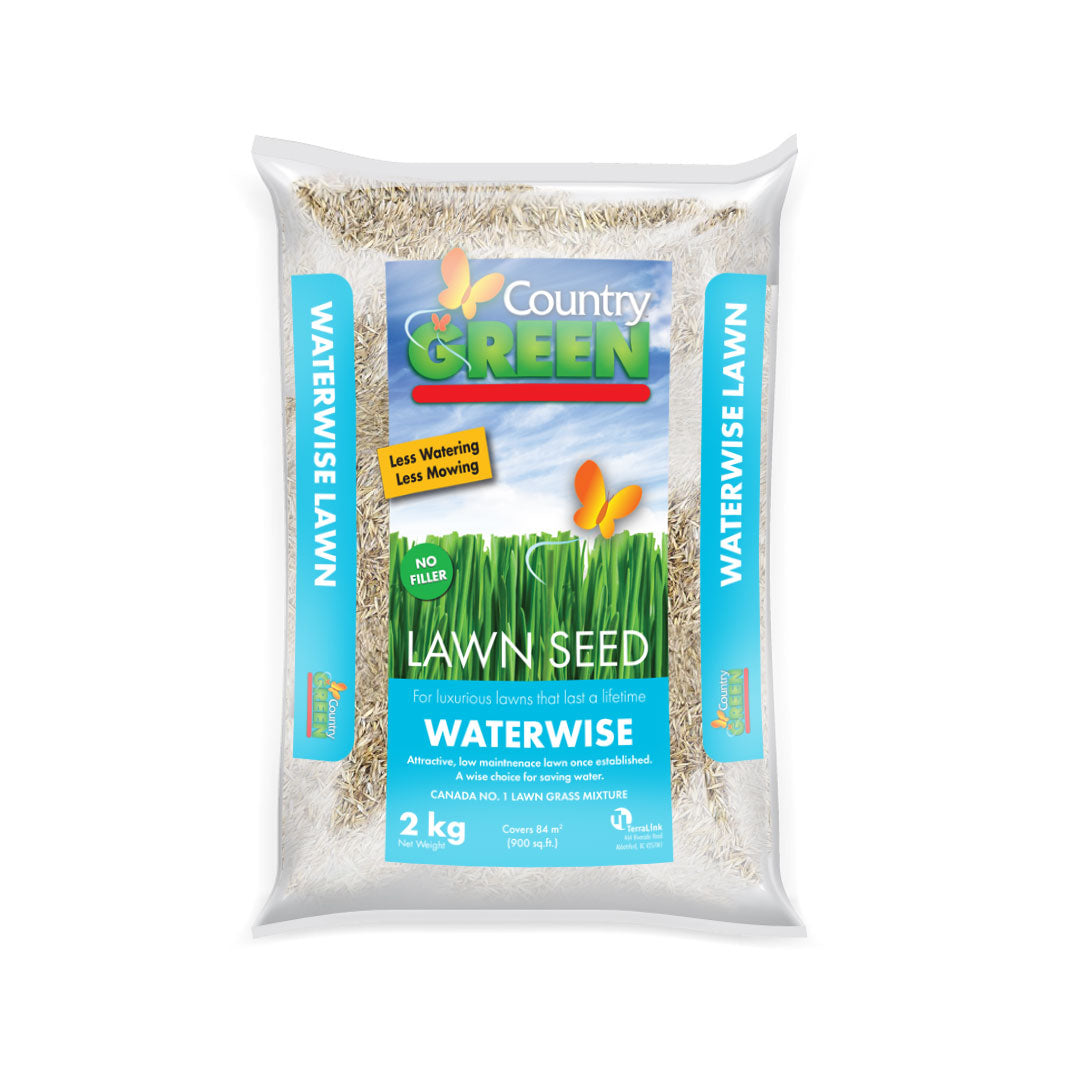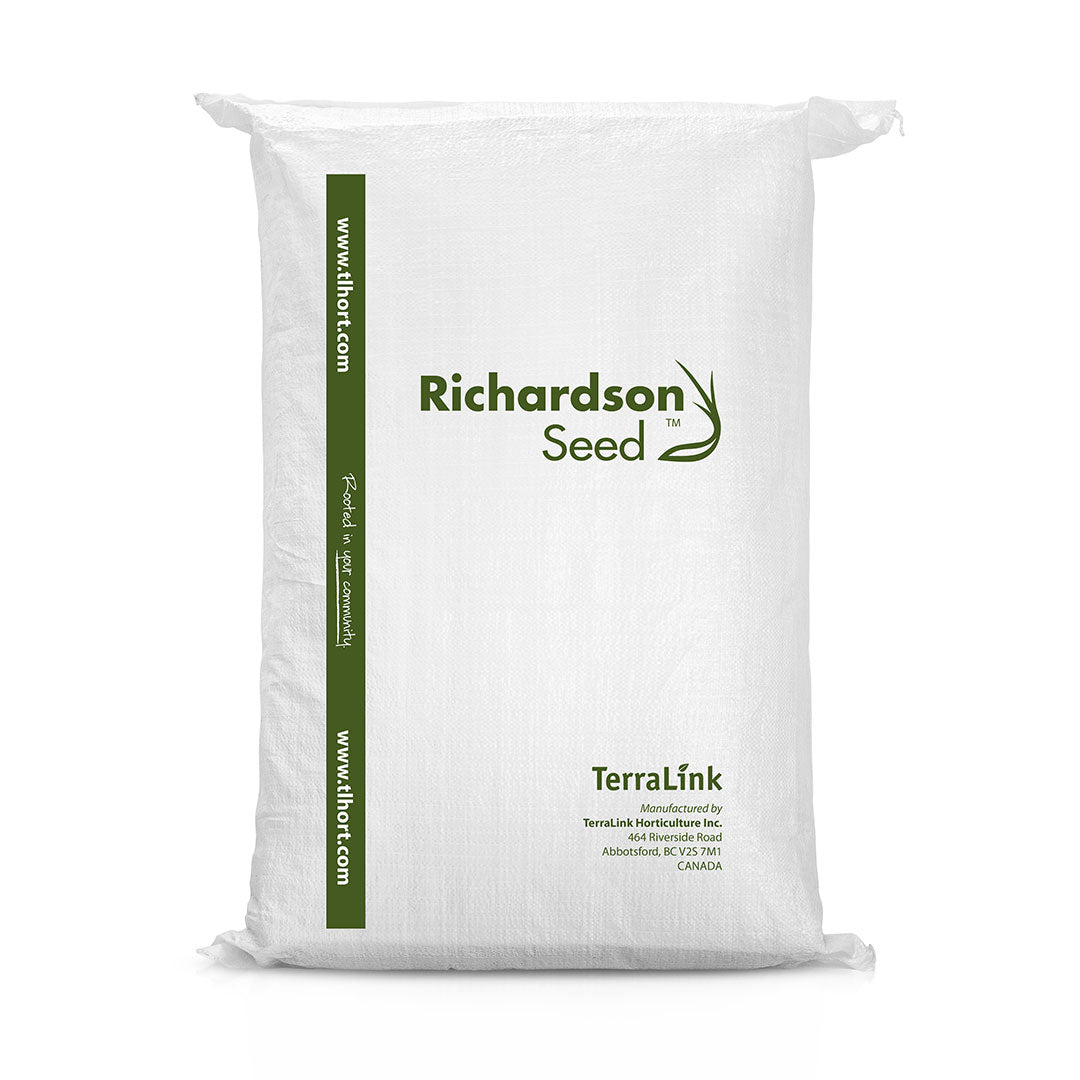 About CountryGREEN®

CountryGREEN® - a line-up of professional lawn seeds for the home gardener. 100% pure seed, no fill. Highest quality seed with proven germination. A full range of seed mixtures for all applications.