Yara
YaraVita Bortrac
SKU:
TL03424320
YaraVita BORTRAC is a concentrated liquid boron formulation (10.9 % B) manufactured to exacting quality control standards to guarantee consistent analysis, crop safety and product performance. YaraVita Bortrac has low viscosity to improve handling, mixing and spraying. The liquid formulation makes it easy to measure, pour and mix the product in the spray tank.

Info Sheet
Label
MSDS
Share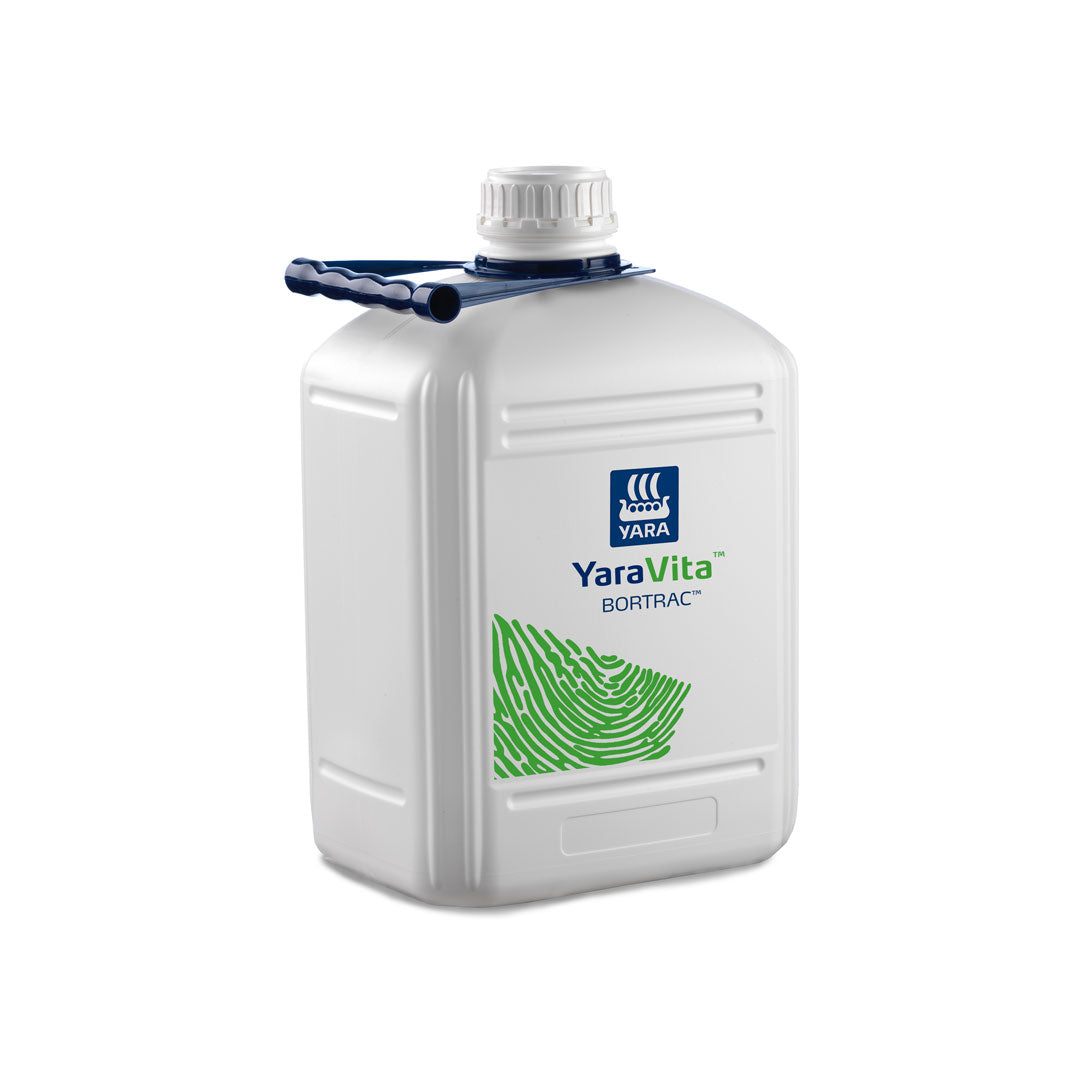 About Yara

Built on the heritage from Norsk Hydro and the well-known Viking Ship brand, Yara is a Norwegian based company converting energy, natural minerals and nitrogen into crop nutrition products and industrial solutions. Today Yara retains its global position as a leading provider of nitrogen based mineral fertilizers and industrial products. The company is the global leader in ammonia, nitrates and specialty fertilizers.

Ingredient Highlight

Boron plays a key role in a diverse range of plant functions including cell wall formation and stability, maintenance of structural and functional integrity of biological membranes, movement of sugar or energy into growing parts of plants, and pollination and seed set.